Nasty C
is in town and by the looks of things he is having the time of his life. The Zulu Man With Some Power performed the Zimbabwean Leg of his blockbuster
Ivyson Tour
on Tuesday this week and he left the youth with an important message too.
While here, Nasty has paid tribute to one of our most gifted rappers right now:
King 98
, who he describes as an artist that he sees "more than anybody else". Nasty C and King 98 have been close collaborators for some time and the Zimbo artist is high on his list of people he wants to make music with in the near future.
Nasty C said in an interview with Newsday:
"We are definitely going to make some more music, I see him (King 98), more than I see anybody else, I see him like too many times a year, so definitely we going to make some more music,"
King 98
himself was full of praise for his South African counterpart when he said to Newsday: "I am excited that Nasty C is here till Thursday and will be visiting some schools as we promote the Ivyson tour concert scheduled for December 21 at Pabloz VIP car park here in Harare.
It is like a dream come true, I am very happy. I hope everyone is going to be excited and have a good week," he said. "Working with Nasty C has helped me get a new fan base. Through the Ivyson tour I have managed to perform at some places I did not dream of staging a performance."
Here's a taste of what happened the last time Nasty C and King 98 collaborated: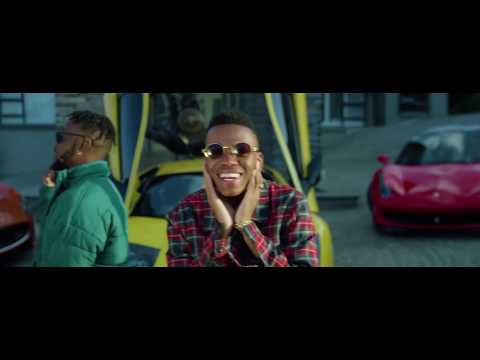 Read More:
Nasty C Brings Ivyson Tour To Zimbabwe
Main Image Credit: Newsday.co.zw