DJ Stavo
is a popular Zimbabwean DJ, Afro-Jazz artist and music producer.
He is known as the DJ that is able to entertain diverse crowds in the clubs. With that, DJ Stavo has hosted a number of club gigs where he hosted both local and regional artists.
From the soccer field to being one of the country's top DJs, here's how DJ Stavo made it to the top.
DJ Stavo Age

Born Steven Sanders, on the 17th March 1979. He is 40 years old.


DJ Stavo Early Life

DJ Stavo was born in a family of three. He grew up in the Midlands Mining town for most of his life.




However, he relocated to Harare in search for better work opportunities when he started to focus more on his passion in music.


DJ Stavo Education

He attended Goldridge Primary School and Midlands Christian College for his secondary education.


DJ Stavo Marriage
In 2018
Dj Stavo
got hitched to his long-time sweetheart Kudzai Alifa Adam's in an opulent wedding that became the talk of the town.
The Star-studded wedding was graced by industry friends, family and former
Zimbabwean
Minister of Local Government, Public Works and National Housing July Moyo.
The couple have two children Jemi and Skyler.
Also read - Sha Sha Wins Her First BET Award
DJ Stavo Career

Dj Stavo used to play professional football as the midfielder for Chrome Stars in 1998 and later Midlands Cables in the first division. The DJ had an opportunity where he almost broke onto the international scene when he went for trials with Chesterfield in England.




"I went for trials and all the way I was optimistic my dream would come true. However, I could not make it at the trials and I was so heartbroken. I was 18 years old and they said I should have international football experience to qualify." he said.
Since 2011
Dj Stavo
has risen to stardom and taken the music industry by storm. The former footballer has worked with internationally acclaimed heavyweights and shared the stage with the likes of
Dj Maphorisa
,
Jah Prayzah
and
AKA
, to name a few.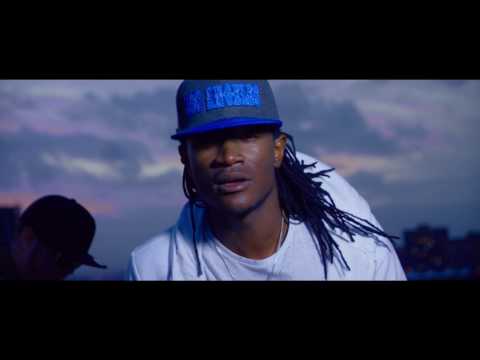 On the international scene, he has worked with Zeus, Cibil Nyte both from Botswana and from South Africa Mandoza, Lolo & Shota.
Over the years he has managed to become a household name and
Zimbabwe's
top-notch and much desired Dj.
In 2017,
DJ Stavo
became the first Zimbabwean artist to have a slot for an entire weekend on top music
channel-MTV Base
.
In 2019, DJ Stavo held the 'DJ Stavo and Friends' concert at the Wood Sensation Club, located at LongCheng Plaza in Belvedere. The concert featured both local artistes such as
Winky D
, ExQ, Nutty O,
Tamy Moyo
and foreign artistes such as AKA,
Distruction Boyz
and
Naak Musiq
.
Fans were quite happy to see their favourite DJ organise such an event and proof of that is how quickly the tickets sold out.
"The advance release of the early birds tickets was meant to ease pressure on the concert day. We are happy that the early bird tickets that has been selling on the online platform and our partner outlets at US$5 or equivalent to local currency has been sold out,"
said one of the concert organisers, Dee Nosh.
That same year the DJ worked on a collabo with Zim dancehall artist, Carrington Chiwadza popularly known as Nutty O.
"Making music for me is always a good feeling and in addition to that making music with Dj Stavo is a fulfilment of a lifetime dream and a great thing because it's something I wished for,"
Chiwadza said.
However, the
DJ
sent shock waves and left many fans deer in the headlights after announcing his hiatus from the music scene.
DJ Stavo expressed his gratitude to his loyal fans, he wrote
" Thank You All for the 20 Years of your Loyal Support. I so wish I could have taken the industry to a higher level, but I think it's time someone else who has the energy to have a go. Time for me to take a break."


List of DJ Stavo's songs
2013 - Mnandi
2013 - Sweet Love
2013 - Y.O.L.O
2013 - I'm Zimbo Till I Die
2013 - Feel So Free
2013 - Take Me There
2013 - I'm Not A Fool
2013 - I Can Tell
2014 - Teka Famba
2015 - Mwedzi Muchena
2016 - Ngimtholile
2017 - The Journey
2017 - Ngicela Uvume ft Professor
2019 - Bad News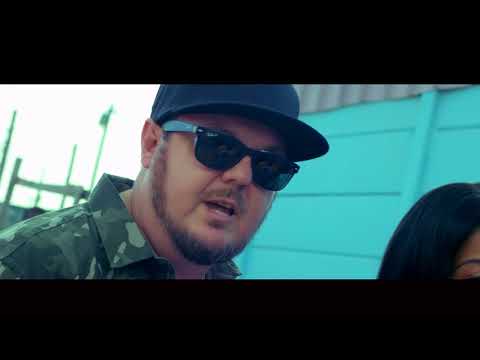 DJ Stavo Awards

DJ Stavo has worked his way up in the music industry and with that has come the recognition that every other artists gets for all the work they've done.

Here's a list of the awards he's won over the years.
2014 - Best DJ award at the Midlands Music Awards
2015 - Best House DJ at the Midlands Music Awards
2015 - Best Music Video award at Zimbabwe Music Awards
2015 - DJ of the Year accolade at Zimbabwe Business Awards
2020 - Best DJ Award at the Zimbabwe Music Awards
2020 - Best Dance Artist at the Zimbabwe Music Awards


DJ Stavo Controversy
The DJ started a storm
on Twitter after he expressed disgust at how local club owners are willing to spend a fortune importing foreign acts and paying local talent peanuts.
"Zim Clubs busy bringing "TOP" acts from other countries & paying thousands USD yet can't support & pay their very own local acts in USD. How are we supposed to grow if you can't support your very own & you expect us the pull miracles on High quality videos & production. Nxaaa,"
tweeted Stavo.
The tweet has generated a lot of talk amongst twimbos (Zimbabwe twitter community) with majority agreeing that club owners are shortchanging local acts.
"Local artists should be supported we know those foreign artists because they are fully supported in their countries,"
tweeted Fortune Khumalo.
However, they are others like Terrence Gutsi who say the problem is that local acts are not professional.
"The problem is some of our local artists are not serious with their business. Being on spotlight is a huge achievement to them. Hence they'll end up not performing well at a big stage no wonder why you see when those international artists came only a few artists make it,"
shared Gutsi.
The DJ penned a letter to President Emmerson Mnangagwa
advising him to pay attention to the music industry.
In his letter, also directed at Minister of Youth, Sport, Arts and Recreation, Kirsty Coventry and Finance and Economic Development Minister Professor MthuliNcube, DJ Stavo indicated the music industry as an ignored force capable of turning this country's economic misfortune.
Part of the letter reads;
"The purpose of this is to bring to your attention the role of music in economic development and asking for more attention to help improve Our industry. I believe that as a Country that is looking for different avenues for investors we must not forget and look into Music Industry that I believe has been sideline and need to be taken more seriously.

"The music industry can also be part of the Biggest industries which contribute immensely to the economy. Music is one of the biggest industries in the world and I believe it is being sidelined. A vibrant music economy drives value for cities in several important ways.

The DJ most certainly raised some valid points and hopefully the right people did read his letter.
DJ Stavo Cars
Well, just like Genius Kadungure aka Ginimbi, there's a lot on what can be said about a man based on the car he drives. DJ Stavo is not one to shy away from showing off his cool rides.
His success has definitely paid off and it's showing and he always be the man that keeps fans on the dance floor when he's spinning those decks.

Main image credit: ZIMBOlebs.com