Oliver Mtukuzdi
ia one of Zimbabwe's great music legends. He is one the people that brought life to Zimbabwe's live performances. He used to sing in his native language, Shona, but would often mix his music with English and Ndebele.
One of Mtukudzi's hit songs, which gained so much popularity even across borders, entitled 'Neria',saw him rise to fame even more. This was a song about the woman who was in poverty after the death of her husband as the customary law denied her to inherit his property.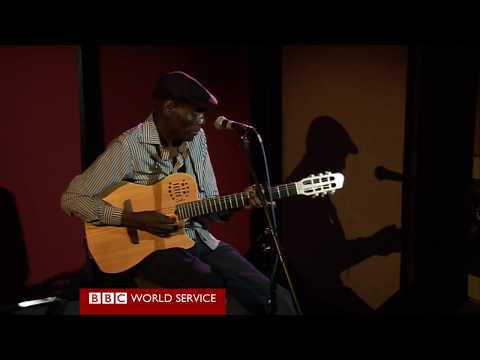 Here's a look at legend's rise to fame.
Oliver Mtukudzi Birth

He was born September 22, 1952 in Highfield, Harare and is the first born in a family of seven.

Oliver Mtukudzi Family

While both his parents sang in a choir, they were initially not supportive of his continued interest in music, consequently breaking his first homemade guitar.
As the oldest of seven children, Oliver developed a sense of social and economic responsibility early in life due to the premature death of his father.
He also lost a brother to HIV/AIDS and because of that he was very outspoken about the disease. He also criticised polygamy as a practice that increases the risk of spreading HIV/AIDS.
Oliver sang in the church choir, and listened to traditional
mbira thumb-piano music
and the drumming of the Shona-speaking Korekore people.
Oliver Mtukudzi Children
He is the father of five children and has two grandchildren, two of whom are also musicians. His son Sam Mtukudzi, a successful musician in his own right, died in a car accident in March 2010. In 2013, he released an album titled 'Sarawoga', in memory of his beloved son.
Selmor Mtukudzi
is a musician that has gained much fame not because of who her father is, but because her music appeals to the younger generation.
Also read - Oliver Mtukudzi's Last Words To Daughter Selmor
Oliver Mtukudzi Career
His career kicked off in 1977 when he joined other legends in the industry, Thomas Mapfumo and James Chimombe in a band called the Wagon Wheels. The band Mutanga Restaurant & Night Club (Pungwe) which, at the time, was the first and only African licensed (obtained by Mkondo) night club available for blacks under Rhodesia's policy of segregation.
While Mapfumo's songs were defiantly political, forcing him to live outside the country for much of the Mugabe era, Mtukudzi was far more subtle. He remained in Zimbabwe, where he became the country's most popular homegrown artist, singing about the problems and aspirations of the people, offering advice through his lyrics and bravely tackling such issues as Aids, but avoiding direct political controversy.
He sang in the nation's dominant Shona language along with Ndebele and English. He also incorporates elements of different musical traditions, giving his music a distinctive style, known to fans as
Tuku Music
.
It was at the age of 23 that he released his first album, 'Stop After Orange'. In 2001, he released a song called 'Bvuma', meaning 'Accept that you are old'. The song was dedicated to the then Zimbabwean President,
Robert Mugabe
, urging him to retire.
Oliver Mtukudzi has been collaborating with UNICEF Zimbabwe on a number of themes including child and youth participation and HIV prevention. Worth noting is Mtukudzi's song "Deaf Hear", especially composed and dedicated to children, at the request of UNICEF Zimbabwe and donated free of charge on the occasion of the 2010 'Day of the African Child' commemorations.
In his career he also worked on a number of commercials, but the one that everyone will remember is the one for the Olivine cooking oil. The songbird, Ammara Brown got to work with him and this was also her taste of fame.
Songs


Here's a list of some of the songs that were produced by Oliver Mtukudzi.
1978 - Ndipeiwo Zano
1990 - Psss Psss Hallo
1993 - Neria
1995 - Street Kid
1999 - Todii
1999 - Dzoka Uyamwe
2000 - Seiko Mwari
2001 - Wasakara
2001 - Murimi Munhu
2003 - Wagona Fani
2006 - Tozeza Baba
2006 - Into Yami ft
Ringo Madlingozi
2006 - Panorwadza Moyo (
Winky D
featuring Oliver Mtukudzi)
2017 - Tapera (
Hugh Masekela
ft Oliver Mtukudzi)
2018 - Usambotya (
Tocky Vibes
ft Oliver Mtukudzi)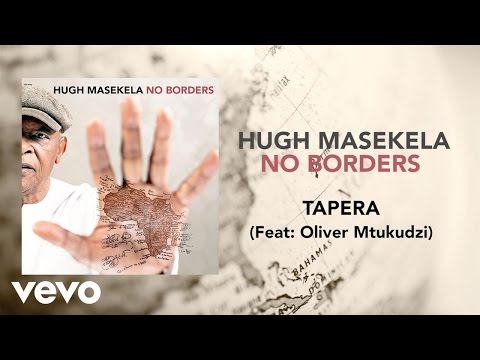 Awards
Oliver Mtukudzi's career in music saw him gain much recognition not only locally, but internationally as well. He gained much fame and had fans across the world.
1985–1988: One of The Best Selling Artists in Zimbabwe.
1992 - M-Net Best Soundtrack Award for Neria
2002 - KORA Award for Best Arrangement in for Ndakuwara.
2002 - SAMA Finalist (Best Traditional/African Adult Contemporary DVD) Live at the Cape Town Jazz Festival.
2002 & 2004 - National Arts Merit Awards (NAMA) in for Best Group / Male vocalist
2003 - KORA Award for Best African male artist and Lifetime Achievement Award
2003 - Reel Award Winner for Best African Language
2003 - An honorary degree from the University of Zimbabwe
2003 - NAMA Award for Best Group/Artist.
2004 - NAMA Award for Best Group/Artist.
2005 - NAMA Award for National Arts Personality of the Year.
2006 - NAMA Award for Outstanding Album (NHAVA).
2006 - ZIMA (Best Music Ringing Tone Handiro Dambudziko).
2006 - ZIMA (Music Ambassador).
2007 - NAMA Award 2007: Best Musician/Group.
2007 - Cultural Ambassador – Zimbabwe Tourism Association.
2008 - NAMA Award for Outstanding Musician.
2009 - Honorary MSc (Fine Arts) Degree awarded by the Women's University in Africa
2010 - MTN SAMA Awards recognised his son's achievements in music.
2010 - University of Zimbabwe (UZ) and The International Council of Africana Womanism (ICAW) Award
2011 - Titled Zimbabwe's first UNICEF Goodwill Ambassador for Eastern and Southern Africa.
2011 - Honoured by the Government of Italy with the prestigious Cavaliere of the Order of Merit Award in recognition of his work as an international musician.
2014 - Honorary Doctorate (PHD) International Institute of Philanthropy.
2014 - Honorary Doctorate from Great Zimbabwe University (GZU). Doctor of Philosophy in Ethnomusicology & Choreography (Honoris Causa).
Even after his death his music was still being recognised and that's in reference to his 66th album,
Hany'ga
. Tuku was nominated in the Rest of Africa category together with Diamond Platnumz, Kommanda Obbs, Mr Eazi and Nixon at the at the 25th edition of neighbouring South Africa Music Awards (SAMA).
Oliver Mtukudzi Controversy
With his great music that he always used to give the fans, one might have easily thought that all was well even at home. In a shocking twist of events in 2014, Tuku's wife Daisy, revealed that she actually wanted to shoot the music icon.
Diasy revealed that Tuku had denied paternity of an alleged secret son named Selby Tapiwa Mtukudzi.
in 2019, Afro pop artist, Dereck Mpofu has called the late widely recognised music icon,
Dr. Oliver "Tuku" Mtukudzi
a "
dismal human being and father
" following revelations that in his will he left everything to his wife, Daisy.
Tuku left nothing for his children and Mpofu felt that that his children deserved to eat from the sweat of their late father regardless of the fact that they can work for themselves.
Also read - Mi Casa Headlines Tuku Memorial Concert
Oliver Mtukudzi Ambassador

Tuku was a UNICEF ambassador who travelled to schools in Zimbabwe and Mozambique, inspiring students with a message of believing in who they are. He always told the students to never give up and that they should not imitate other cultures
Oliver Mtukudzi Death
After a long battle with diabetes, on 23 January 2019, Mtukudzi died at the age of 66 at Avenues Clinic in Harare.
His death sparked the whole world to be in mourning as he had such a huge impact in the music scene. Tuku died having He died with 65 albums under his belt making him the number one artist with that number of albums in Zimbabwe.
Oliver was the greatest musician that Zimbabwe has ever had and he left quite the imprint on the country's music scene. Gone too soon, but he will never be forgotten.
Read next:
Ruvheneko Encourages People Not To Spread Fake News

Main image credit: Instagram