Controversial businessman and socialite
Genius Kadungure,
known as Ginimbi in a recent Instagram live video made fun of his cousin Mudiwa Hood over his looks.
The socialite during the live with his cousin spoke about his handsomeness and the benefits of being good looking.
Ginimbi
during the Instagram Live told Mudiwa, that he has been able to get better girls than Mudiwa despite him being more handsome.
The Live call was filled with Ginimbi throwing punches at musician Mudiwa over his looks as he interrogated over what his looks have gained him.
Mudiwa made sure to defend himself by asking Ginimbi if he was jealous of his good looks.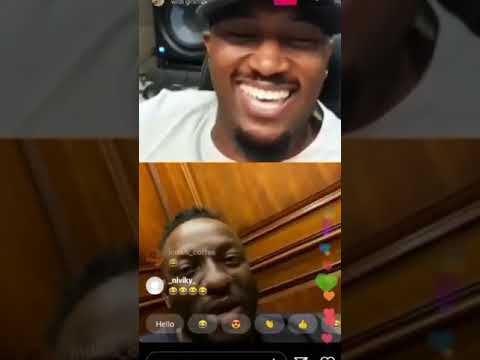 Image credit: Instagram @mudiwahood
Read more:
New Music Videos Just In Time For Lockdown
Pokello's Ex Elikem Gets Tested For Coronavirus