In light of this fact, it seems that the actor could not avoid questions about his superstar daughter during the promotional trail for his leading role in the upcoming Showmax original Mkhonto.

Dumisani Dlamini on being Doja Cat's father.


Dumisani Dlamini is gearing up for his upcoming leading role in the upcoming Showmax original film titled Mkhonto. The premise of the film is shared in the official statement which explains:
Mkhonto, premiering on Showmax tomorrow, Friday, 26 May 2023, (will see) Dumisani stars as Chief Siviko ka Vaka, ruler of the fictional and mystical kingdom of Eziqwaqweni.
The tyrant is threatened by Celani, (who is played by young and talented actor Bahle Hadebe from Black Tax… and young Shaka in the upcoming Shaka: King of the Zulu Nation), a herder boy possessed by the spirit of an 18th-century king, who is determined to reform his once-great kingdom and right the wrongs of Chief Siviko.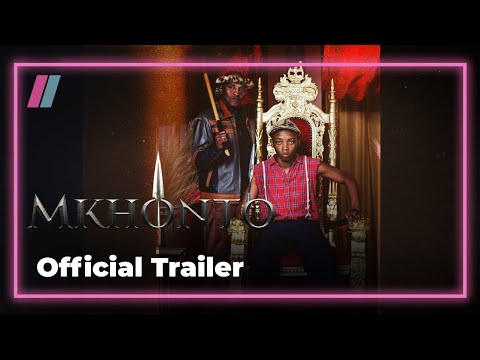 In light of his upcoming role which sees him return to our screens, Dumisani was quoted as sharing his excitement for the role by stating:
I want people to remember that "indlovu iyabulawa intuthwane" (an elephant can be killed by an ant).

This movie takes us back to where we come from. It shows us our way of living in the past and who we are, in case we have forgotten. In this movie, people must watch very closely and learn how our culture goes deep.
Moreover, as this is a return to playing a villainous character, Dlamini shared how this was different from other villains he has played by stating:
Look, personally I know I'm a good person; you can ask anyone and my family.

But I don't think I can play a priest and still be honest. I can play a priest in a church and steal money. I can play a role where I am a sweet person but playing a villain is where my strength lies. This is where I believe I nail it the most.
Given that he is the father of one of the biggest pop stars in the world currently. It seems it was a question he could not ignore. As such, Dumisani shared:
I'm so proud of her for what she has achieved. I'm not surprised, because it's in the blood. In fact, all my kids are very talented. I think South Africa as a whole should be proud of such a great talent coming from us.

Image credit: ZAlebs