I was running late (as bloody usual). Literally, running, dropping things even, as I dashed into Rosebank Mall and tried to find the
Universal Studios offices
which are located near Hamleys Toy Store. I darted past the restaurants, ignoring the growls of my stomach -- I had bigger priorities.
DJ Mshega
had agreed to an interview the day before his new album released and I was running late (again, literally). I eventually arrived, panting and panicked before cooly walking up to the reception and declaring. "I'm here for
DJ Mshega
".
"He was about to leave!" the receptionist replied before showing me to the room where the interview would take place. I was expecting the coldest greeting in the world but instead, I received warmth, laughter and a mandatory joke about "African time". Why did nobody tell us DJ Mshega was this friendly?
We sat down at opposite ends of a Universal Music boardroom as I sipped on sparkling water (I was still tired from my run) and he swirled with the foam in his cappuccino. We immediately got down to business and started discussing the brand new album which released on the 1st of November and it's no surprise that he was excited to discuss his new body of work.
"It's been a long time coming! I'm releasing my sophomore album and it's coming out exactly two years since I dropped my debut album. I feel really blessed and fortunate that I have something different to give and offer. I am excited to give people music that they've been looking for, adding to what's missing and what's different in music right now.
The new album is called Vibez and really it's inspired by what's going on inside me. I've released a few singles which were always going to be part of the album and I've been working on the rest of the project quietly behind the scenes waiting for this big day."
I always enjoy hearing about what inspired a certain body of work. Mshega's album, which featured some of the biggest names in the country, had all the potential of a chart-topper. Mshega went into more detail:
"This project was very introspective. I wanted to give listeners a piece of me. It was really close to my heart and it's a very genuine take on House Music. I have expriemented with other genres including RnB, Afropop, even Soft Rock and I think that's what's going to make the album exciting. I've worked with J'Something, Naaqmusik, Dominik Neil, Holly Rey, Ziyon, the list goes on.
"They gave it their all. You can hear that in each and every track because they brought something different to what we usually know from them. You can hear that it's J'Something on another level. Naaqmusik on another level. They brought this on their own and I think the creative energy allowed for that process. "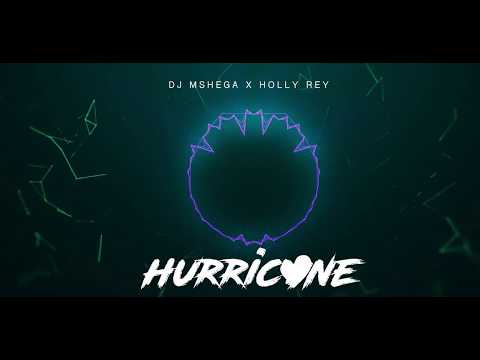 Of course, our conversation was as much about roses as it was about thorns. We had to get real when discussing some of the challenges which the entertainment industry still needs to overcome.
"There are a lot of issues in South Africa right now. People are exploiting musicians even though we are some of the best in the world. And that needs to change, we need to push lawmakers in the right direction to make things happen for us."
But there's hope, right? With the bright potential, this nation (heck, this industry) has, there is hope that this could pave the way for those to follow - something DJ Mshega feels strongly about.
"I want to represent this country in Africa, I want to represent this country abroad. If we get it right, it makes things better for the up and coming guys. They don't see the work it takes to get to this level. They only see what you've become, they see the end product, but a lot of work needs to go into making this work."
Have you streamed DJ Mshega's new album, Vibez yet?
Image Credit: Nhlanhla Phillips