"When I did walk out, the car was not there"


Hosted by rapper turned podcaster, L-Tido, Londie was the latest guest on his YouTube-based podcast aptly named L-Tido Podcast.


While the interview, which was the second time around being conducted, started with generic questions. One. which has Londie being one of the few artists from Ambitiouz that had good things to say even after leaving the record label.
Around the 20-minute mark, it was when the "hot topic" questions started. As such, Londie confirmed that she and Nkosi had an on-and-off relationship since 2018, which was accelerated by her pregnancy during the lockdown as they lived together.


Moreover, she confirmed that Nkosi did confiscate her luxury car by explaining that it was also not the first time that he had done so, especially when she was in Joburg. As such, she explained the context by stating:


"Okay, yes, there was certain rules he was wanting to lay in terms of the car situation. Well, obviously we were not together. So, you cannot report your whereabouts with someone you're not together with.

First of all, you're not even checking on the kids but you want an update about where I am. Does that even make sense to you… Okay, moving on… On that day, I wish I could remember the date, which I don't (laughs). I was at a Remy Martin event… And yes, when I did walk out, the car was not there…"
Londie also shared the kind of man that she was looking to date in the future, which did not sound like the alleged scammer she is dating. However, she did confirm that there was a "strong potential" that she believed she was strongly leaning towards giving an actual chance.


Watch the entire interview below: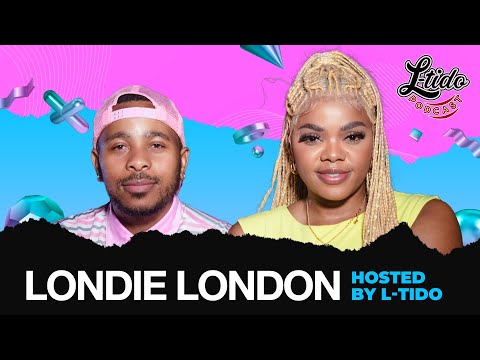 On Londie's assumed "scammer" boyfriend, it was
reported
at the time:
Singer and Former Real Housewives of Durban (RHOD) Londiwe Siphiwokuhle Zulu, commonly known as Londie London, has allegedly moved from her messy breakup with businessman Hlubi Nkosi.

Also Read: 'Truth Always Comes Out': Luis Munana Hits Back At Bonang?

Apparently, Londie has found love in the arms of a man named Mabonga. According to the popular blog Saltry Entertainment Juice, Mabonga is allegedly a scammer who swindles people out of money.
Image credit: ZAlebs