Scandal
actor
Hungani Ndlovu
recently took to Instagram to drop some much-needed knowledge. In his latest post,
Ndlovu
spoke about finding healing in the life and much more.
"You can't help others heal, if you don't find healing. It's a journey not a destination."
He shared.
You'll have setbacks. It will look nearly impossible. You'll lose sight of the vision. You'll want to quit."
The star
encouraged everyone to never give up and assured them that things will get better.
"BUT. Hold on tight. Look how far you've come. Give thanks for the little victories. You are doing good. I'm proud of you. Keep going. Enjoy the views as you travel on this journey."
Read More:
Gomora Actor's Failed Attempt At Speaking Spitori
Hungani has taken a temporary
exit from e.tv's Scandal! which is reportedly based on his own request to take a break from the show. The channel and the production company slammed reports that
Romeo
, Hungani's character, will be killed off through an official statement released on the 19th of November 2020.
"
e.tv has noted with concern the circulation of misleading media reports about the reasons for
Hungani Ndlovu's
temporary exit from popular daily drama Scandal! The channel, together with Ochre Media, refute the claims made that Hungani was fired from the show for bad behaviour, nor had his character, Romeo been killed off.

The factual reason for his temporary absence is that the actor requested to go on leave. The talented actor, mentor, and NPO activist has contributed immensely to Scandal! over the years, and e.tv wishes him all the best in his future endeavours."


The producers of the show also slammed reports of bad behaviour from the actor.
"
We, as the producers of Scandal! have the highest regard for Hungani's professionalism and humility as an artist. He has always behaved with the utmost respect towards his employers and colleagues. The character of Romeo is adored by viewers and the Scandal team alike, and we would love to create stories with him for as long as possible."


In their latest video their YouTube channel, the couple opened up about facing unemployed and how the Covid19 pandemic has affected their business.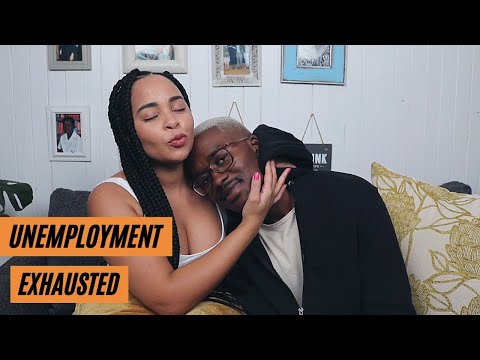 Main Picture Credit: The Ndlovu's Uncut
Read Next:
Kefilwe Mabote Opens Her First Restaurant