Nasty C
has been in the rap game since the age of nine.
While most children his age were riding their bikes outside, the rapper was making music with his older brother and his friends.


Nasty C released his first mixtape, One Kid, a Thousand Coffins, and debut EP, L.A.M.E (Levitating Above My Enemies), before graduating from high school. His second mixtape, Price City, produced his hit song, Juice Back. The track helped put him on the map.


Cassper Nyovest and Nigerian superstar Davido featured on the Juice Back remix, exposing Nasty C to a bigger audience.


Hell Naw, the lead single off his first studio album, Bad hair, earned him a string of awards, including "Song of the Year" at the 2016 Metro FM Awards

He also won "Best Hip Hop Album" and "Best Male Album".


Nasty C's follow-up album, Strings and Bling, was equally successful.

It was named one of the best hip-hop offerings of 2018.

Nasty C's biography is a story of how a kid with a big dream proved everyone wrong.


Nasty C real name
Nasty C's real name is Nsikayesizwe David Junior Ngcobo. His friends call him Junior while his family gave him the nickname Nsika. He got his stage name, Nasty C, years before making it big. A family friend named Whisper started calling him Nasty Cat because he would use foul language when rapping to his favourite hip-hop songs. The nickname stuck! He would later drop the last two letters in cat to create his now popular name, Nasty C.
Nasty C age
Nasty C was born on February 11, 1997 in Diepkloof, Soweto – Johannesburg's largest township. His family later moved to Durban, KwaZulu-Natal, where he spent most of his childhood. Age ain't nothing but a number in the hip-hop game. At 22, Nasty C is one of the most respected rappers in South Africa.
Nasty C high school
Nasty C attended Strelitzia Secondary School. He completed his Grade 12 at the Durban high school in 2014 while working on his music career. Nasty C released his first mixtape, One Kid, a Thousand Coffins, when he was just 15.


During an interview with MTV Base Africa, Nasty C said balancing school and rap wasn't easy.


"I'm not gonna lie and say it's easy… I focused so much on music… I didn't really do good in school. I passed matric [Grade 12] but with low grades," he said.
Nasty C mother
Nasty C's mother, Veliswa (also known as Ivy), died in a car crash when he was just 11 months old. He has paid tribute to his mother in his music. He single, UOK, was dedicated to her. Nasty C raps in the song:


Mama you okay now, you safe now
You in a better place now
I'll see you another day now
Mama, you okay
Don't worry about a thing now
You got wings now


The music video for the song opens with a picture of his mother. Nasty C also dedicated a short film about his music career and his Ivyson Tour to his mom. He has
described his mother as a "good ancestor"
.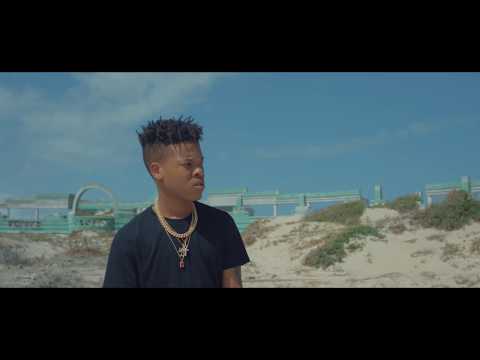 Nasty C father
Nasty C was raised by his father David Maviyo Ngcobo after his mother's death. David dad, who is a human resources manager, was not fond of his son's love for rap as a kid but is now one of his biggest fans. He has been spotted singing along to Nasty C's songs during some of his shows.


"I love you pop‼️ I thank God for you every chance I get & I thank him for giving me the life & time to make you proud," Nasty C wrote about his dad after the first night of his Ivyson Tour in 2018.
Nasty C family
Nasty C has an older brother named Siyabonga Ngcobo. His brother is a music producer and taught him the basics of music producing when he was nine. Like his dad, Siyabona is a big Nasty C supporter. He often shares his brother's music and upcoming gigs on his social media pages.
Nasty C's girlfriend
Nasty C has been dating his girlfriend Sammie since high school. He has rapped about her in some of his songs, including Mrs Me.


The couple has a joint Instagram account,
@t.k.i.s.t.w.w.c
(The Kids in School Thought We Were Crazy), dedicated to their relationship.
Does Nasty C have a child
Nasty C does not have a child, but he often refers to his music projects as his children. "#BadHair turns 1. I'm a proud father," he tweeted in 2017.


Nasty C caused a stir in 2018 when he announced he was "pregnant". He shared a video of himself entering the maternity ward of a hospital. Nasty C joked that he had
twins on the way
, Strings and Bling. The whole thing turned out to be a PR stunt for his new album. He said he was birthing the new project.
Nasty C made headlines earlier this year when he accused American musician, Jaden Smith, of stealing his pregnancy stunt idea. Jaden also shared a video of himself getting an ultrasound to promote his new music.
Nasty C Bad Hair drama
Nasty C's debut studio album, Bad Hair, was a smash hit but he had a few bad hair problems in 2018. The rapper was left fuming after a New York barber gave him a bad haircut the day before he was set to shoot his King music video.


"F**k this barber," he tweeted. Nasty C said he was even thinking about shaving his head bald but did not want a chiskop (bald head).
His fans gave him a few suggestions on how he could fix the problem.
Nasty C's house drama
Nasty C had a scary experience at his house in 2017. He was held at gunpoint after robbers stormed his home. The rapper was tied up, along with four other occupants in the house. While nobody was injured during the incident, the thieves made off with valuables worth thousands of Rands including a Rolex watch, laptops, tablets and cell phones.


Nasty C also made headlines in 2017 after a "pet shark" was pictured in his swimming pool. But before anyone could call the SPCA, the rapper revealed the shark was photoshopped into the picture. Phew!
Nasty C car
Nasty C has owned several luxury cars. He bought his first set of wheels in 2017, a green Mercedes Benz. The rapper seems to have a love affair with Mercedes. Nasty C bought himself a
new whip
in May 2019 and it was yet another fancy ride from the German brand.
Here's a look at some of his rides.
Nasty C net worth