"I've never done an interview with ZAlebs"
That's how
Zulu Mkhathini
began our interview, as he walked, dressed head-to-toe in burgundy formal wear, sat down and gave me consent to ask him literally anything I wanted to, "on the record".
Of course, it didn't mean he'd answer every single question. In fact, in admitting it was his first time speaking to us, he lowkey revealed that he hoped this interview wouldn't be twisted into some kind of headline that might cause drama.
With two big breakups dominating 2018 headlines, one from
Dreamteam
, his long-time group,
the other from his ex, Ayanda Thabethe
, the musician and presenter was ready to change the topic of conversation
We would go on to revisit his thoughts on the media and our vulture-like tendencies as journalists to pursue the story at all costs. But we began instead with a conversation about his brand new single, Shikisha.
"There's a lot of excitement. The reception has been phenomenal. It's been even more than what we anticipated and it's great because we are in a space where we are taking our time. We aren't chasing relevance, we're just making great sounds that people are going to enjoy."
The single dropped on the 16th of September and features one of the most sought-after musicians in the music industry right now,
Moonchild
. It comes as no surprise that he was extremely complimentary of his collaborator.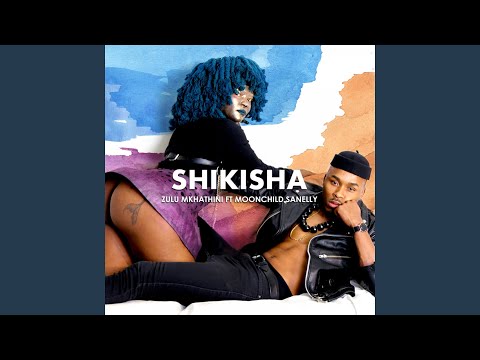 "Moonchild is the beastiest beast to work with. Trust me, if people don't know they are about to. And she's great on this song; how I know that the song is dope though is because in the past when I've released songs, for example 'Yaya', people have had good and bad things to say. With this one, however, I haven't heard anything bad at all."
As singles often do, this particular track marks the lead up to a bigger, more elaborate project. His first album as a solo artist, which he revealed has been in the works for some time now.
"I've been working on the album and I think I started it in November 2017. "
I noticed that this was around 5 months before he announced his exit from Dreamteam, and the muso confirmed that this was around the time he started having thoughts of going solo. But I had to ask if he knew it was going to be a solo record:
"Yes I did. That was when I was making my transition from being a member of Dreamteam. So in that time, I went to DJ Maphorisa, Anathi, Gemini [Major] and asked them 'Guys there's a sound I'm trying to create and it's genre free. It's not gqom, it's not house, it's not gospel; I borrow from all those elements.
"The music we are creating is not seasonal. I could drop it this year, I could drop it next year, or even five years from now. Here's evidence of this: The track people are enjoying right now, Shikisha, was first worked on in 2017. Moonchild only came onto the song at the end of 2018. So this music is not time sensitive or limited by genre".
Outside of the music world, Zulu Mkhathini is broadening his horizons with his latest venture in the fashion industry: Zulovski, a high-brow fashion that will be launching this year. He took a moment to delve into the story of how his love for clothing and style was nurtured by those closest to him in his younger years:
"My love of fashion didn't start out like many people think. My other used to dress me as a child, even before I ran out to play she would fix me up, tell me to tuck in my shirt, to be neat and well dressed. As I grew up, friends who were into fashion used me as their guinea pig. So I understood clothing on a deep level before I even got into the industry.
"Like with the music I have worked so hard on this brand and I just want to see it out there but not for a quick impact. I am building a legacy at this stage of my career and I want Zulovski to be a premium brand from Africa that competes with the Louis Vuittons and the Guccis of this world."
And then, as I promised earlier, we talked about the media. We're not an easy bunch to deal with; even I admitted it. But there's no denying that we, journalists, broadcasters and publishers, play a big role in growing the very entertainment industry in which artists and entertainers thrive.
Zulu Mkhathini acknowledged this, but also had strong opinions on where the media can change its approach:
"I want to see the entertainment landscape become more of a "Fact Based" environment rather than constantly seeing stories written by "anonymous sources'. If you're a journalist, actually try and reach out to me and you might even be surprised, I could end up giving you that scoop that you're looking for."
That final statement was uttered fearlessly; in fact, during the whole of our conversation, Zulu Mkhathini was oozing self assurance and confidence. "I have nothing more to prove" he said at one point as we discussed his loftiest ambitions. "I have proven myself as a dancer. As a part one of the country's most influential music groups. As a presenter on the biggest shows on the biggest platforms. I'm not trying to break out anymore, I'm truly working on mastering a legacy now."