EXCLUSIVE: K.O. Reveals "Big" Album Feature!
After completing my 67 minutes (and then some!) on
Mandela Day
, I walked into my office feeling tired and begrudgingly opened my Whatsapp messages. "He's confirmed for 3 PM, are you ready?" read a message at the top of my "unread" texts. Suddenly the fatigue was gone and I was buzzing because an interview I had been waiting on all week was suddenly on -
Ntokozo Mdluli, more popularly known as K.O.
was ready to speak to ZAlebs and I had 10 minutes to get my life together before our chat.
I nervously stared at his phone number before taking a deep breath and dialing. I introduced myself, we greeted, I asked him if he was ready to talk - phew! He was in a great mood (I get nervous easily). And then we got straight into it.
With all the chatter in 2019 around everything new - his new album, his new single Supa Dupa, his new sound, - I figured there was nowhere else to start than by asking if the new sound was a deliberate attempt to redefine the next chapter of his music. Furthermore, was Supa Dupa the introduction to the new chapter? Ntokozo delved deep for the first answer of our interview:
"I was really excited about Supa Dupa and you are right, it marks the start of a new sound. And look, that's what I'm all about. I've never been that kind of artist to only have ONE style; even from my Teargas days, every year we pushed the boundaries. It's a lot of pressure to put on myself, but with this new album I almost made a mission to go forward and lay down a new path for myself and for SA hip hop and show where else the sound can go".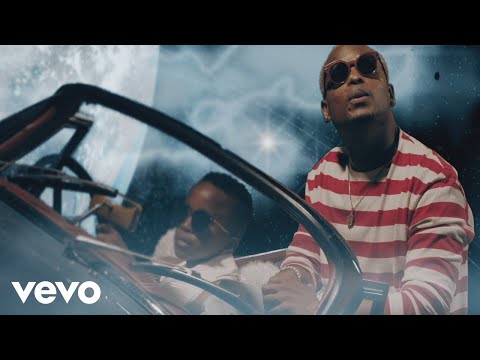 Despite the new journey, he was about to take us on, I wasn't surprised to learn that a portion of his fanbase is still waiting for a new (or follow up) version of his 2014 smash hit, Caracara. As big as the song was, surely after 5 years it was time to let the notion go? K.O. explained:
"People were expecting another CaraCara and I don't want to feel like I'm chasing my tail and trying really hard to remake a CaraCara because there will never be another one"
When I asked him to further elaborate on that he continued "The thing is, CaraCara is/was what it is/was because of the era in which it dropped. In that context, people had never heard a sound like that, it was fresh and it was hot. If I went for that again in 2019, it wouldn't have the same impact".



"It was important for that Cashtime Catalogue to be uploaded to streaming platforms because the music we made played a big role in shaping hip hop and shaping the culture. We need it there for the story of SA hip hop to be complete. But unlike what many people suspected, this was not a reunion! There won't be a Cashtime Reunion, guys - and
there won't be a Teargas one for that matter!
"
Ahh, that word "reunion". It seems as if K.O. has to answer to reunion rumors at least once a year (sometimes he says it's a possibility, other times he flat out denies it). He had just stated that there would never be a reunion in his previous reply, but I wanted to know why he thought fans were so obsessed with seeing Cashtime (and indeed Teargas) bring the band together one last time:
"It's the idea or the illusion that we can relive a moment and sadly we cannot duplicate it. I mean, we can do other things but the thing is, times have changed and unfortunately the feeling and the chemistry will not be the same. It will look forced and people will end up saying 'they shouldn't have done it!'
So as far as I'm concerned, I'm good on reboots and reunions, I am proud of what we did and I am proud that that work can be documented but I'm good".

So a reunion album is off the table. However, I poked one last time and posed a scenario: if an anonymous sponsor pitched millions and millions of Rands for a reunion tour, would he reconsider?
"A tour is something completely different. When you're talking a tour you're talking about us linking about rehearsals, doing several shows and then life goes on. It's not as taxing as sitting together to make a whole new album because you need a whole year for that. An album is a different exercise to put together a tour over a few months.
He didn't confirm anything, but he didn't close the door on the idea either. Before we wrapped up our interview I asked K.O. to take it back to the new album and give me and the rest of the ZAlebs.com readers one bit of exclusive information about his new album. Something that we didn't already know and could only read for the first time here. As it turned out, he was more than willing to oblige:
"You might have already guessed because we teased it on social media but I want to confirm it exclusively for ZAlebs, today, right now. I have another big song with Nandi Madida coming out on my album. The album comes out end of September, I don't have an actual date but the second single is dropping in August too."