Award-winning artist
Zuchu
has done it yet again with her most recent collaboration with one of
Uganda's favourites, Spice Diana
. The song, Upendo, which is barely a week old is clearly on everyone's lips with a viewing of 700k and counting. The song, Upendo, which translated means Love in Kiswahili, features Zuchu and Spice Diana talk about their experiences being in love and the joy there is in being able to love.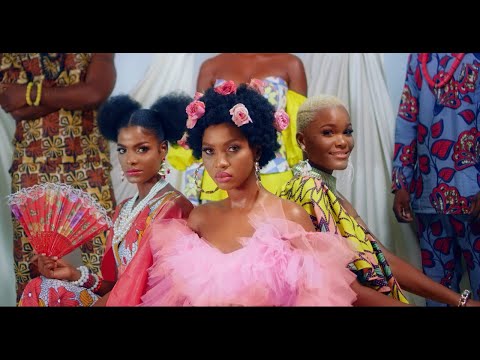 Being the very first time the two artists are working together, fans from all over East Africa have expressed their love for the collaboration and are clearly on the lookout for more of the same. The song Upendo is performed in both Kiswahili and Luganda which has appealed to fans from both Tanzania and Uganda. From the music video, it goes without saying that the
two artists complement
each other in more ways than one. Fans are impressed at how beautifully their voices have gelled together.
Ever since the video premier, both Zuchu and
Spice Diana
have taken to their Instagram with the hashtag #upendochallenge urging their fans to share dance videos of the Upendo song, and the fans have not disappointed.
It is no surprise that fans are loving this new jam especially because the music video itself is a banger, a clear indication that the two artists took their time with this one, however, short it may be. From the choreography to the visuals, the song continues to trend on YouTube and across radio stations and listening platforms across East Africa.
As of last year,
Spice Diana
has since collaborated with musicians such as Harmozie and Rosa Ree on hitmakers like
Kokonya
and
Jangu Ondabe
. This was definitely a pleasant surprise to see her working with Zuchu who has been named the queen of Bongo flavour.
Zuchu continues to be an all-time favourite for fans across the region with bangers like
Sukari
and
Nyumba Ndogo
that fans adore. The artist has also made collabos with well-renowned artists in the industry such as Rayvanny, Joeboy and
Nadia Mukami
and fans can not wait to see what the artist has in store for them next.
The pandemic has seen many artists from all over the world releasing hit after hit and Africa has not been left behind. East Africa in particular has seen many of its artists do more collabos together and fans are definitely loving what the future holds in as far as the music industry is concerned.
You will also be glad to know that these two artists, Spice Diana and Zuchu have both been nominated for the AFRIMA Music Awards 2021 in the category of Best Female Artist in Eastern Africa. And after this collabo, fans are waiting to see who will take the win for this one.
Meanwhile, many have termed the collabo a strategic partnership for both Zuchu and Spice Diana, allowing them to expand their fanbase in their two countries and across Eastern Africa. Fans are also keen to see whether Spice will be collaborating next with
Tanzanian Diamond Platnumz
now that she has her eye set on more partnerships with Tanzanian artists.