One thing people love to see, is ladies that are making boss moves in the entertainment industry and owning their thrones.

Namibia is no different to hosting some of the ladies that have certainly made the right moves and are even getting recognition in Africa and globally.

These ladies although focused on their professional careers, the sky is the limit for them. They also run successful businesses.

We've come up with a list of some of Namibia's top female celebrities and they are definitely everybody's fave.
Maria was born on October 4 in 1988. She is 31-years-old.
Maria Nepembe is a Namibian actress, TV presenter, film director and fashion brand owner.
If she is not bracing television screens, she is presenting on radio, producing or modelling. She is also a fitness expert and is considered a role model by many youngsters.
The star rose to fame after featuring in PDK's
Dirty Kandeshi
music video in 2012. After that, she went on to become a contestant on Big Brother Africa Season 8 in 2013 and won the hearts of many Namibians.
Maria was crowned the 1st runner-up at the Miss University Africa 2011 and she also made it into the top five finalists of the Miss Namibia 2012.
Now Maria added a new title to her portfolio when she announced on her social media pages that she is officially a film director and producer. She shared a photo of herself holding a camera behind the scenes.
Maria also owns her own clothing fashion line called RIA. She has her material shipped from out the country to make the beautiful dresses that she sells.
Is there anything Maria can't do?
Dillish Mathews is a jack of all trades and she is the most stylish female celebrity in not only in Namibia, but in Africa.
The former
Big Brother
winner was
born
on 16 September 1990. She is 29 years old.
Dillish has several businesses under her belt. One of them is the ice cube's business called
Dillish Cool Cubes.
Dillish said she started the business due to the hot weather conditions in Namibia.
She also has a hair business which she started while attending the University of Namibia in her second year. The business is called
High Definition Hair Spa.
She also owns a restaurant called
Bolster
that
She started lawyer friend Profysen Muluti.
Her work has also seen her work with big brands including; NBC Plus, South African Airways, Multichoice Namibia, Delush Wines, and Automobile Association of Namibia.
Whether you're talking about
acting
, hosting awards, or being a business lady, Dillish excels in everything she does.
As her name says it - Sally is the boss lady when it comes to Afro-Soul music.
Her music has seen her perform in other countries besides Namibia and she even created a song for Mahatma Gandhi's 150th anniversary.
Her real name is Sally Ephraim Keya. She was born on May 13 in 1986 and she is 33-years-old. Herprofessional career kicked off in 2012 where she released her first album titled
Courage.


In 2017 she released another album
'My Black'
and she had this to say;


"My Black
is a celebration of black women. I think there's not enough platforms to celebrate black women and the content is different things about how I see and experience things in life".
Sally Boss Madam is not only a musical powerhouse. She has been endorsed by some of the biggest brands in Namibia.
She has transitioned from just being an artist in the music industry to be an ambassador for international brands such as Sanlam.
La-Toya Mwoombola, better known to many as Lioness, juggles her music and career as a doctor with ease, given the fact that she keeps dropping new music meticulously.
Her interest in music started in 2008 when she would watch her sister, producer Gina Jeanz, make music. Lioness was then asked to participate in a female cypher at RUK Studios and the rest is history.
Lioness has had the opportunity to work with other great artists from neighbouring countries. She appeared on the first Coca Cola Studio Session for 2019 with
Boity
from South Africa and Nazizi from Kenya and in the same year she released the single 'Lastnight' featuring Young DLC x Dizzo.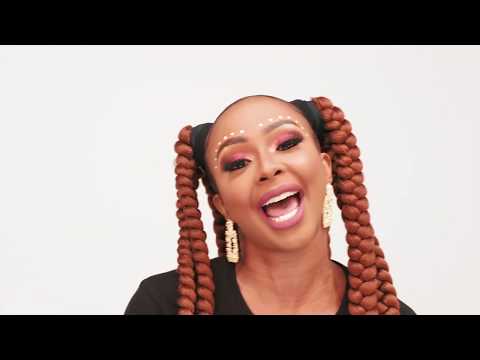 2020 saw Lioness release her album,
'Wish You Were Here'.
"'Wish You Were Here' is a song I wrote when I was infatuated with an ex partner of mine," Lioness told
Complex
.
As her career keeps developing, Lioness would like to work with other artists to keep releasing great music. Locally she would love to work with Sally Boss Madam, Lady May, Top Cheri, Oteya, Gazza, Ngai, and Kboz.
Besides her music career, Lioness is also a business owner that owns a clothing brand by the name Cilq by SynEdgy. She says Cilq by SynEdgy is a play on words which the collection is made of. She also joined forces with Foxxy and their product was beyond amazing.
She worked tirelessly with Simeone of SynEdgy for a period of at least five months to bring the collection to life.
Lioness knows how to command much attention from her fans and she does by giving them great music. She wants to keep building her career with giving the fans what they want, but at the same time making sure she does not compromise her standards, but remains relevant in the industry.
She does more than just walking on the runway.
Meriam was born 29 October 1992. She is 27 years old. With over 190 000 followers on Twitter, this international model -
Meriam Kaxuxwena
, has put Namibia on the map.
She's one of the beauty queens in Namibia.
Meriam started modelling at the tender age of 15 and is inspired by international model Naomi Campbell. She has been
modelling
for over 10 years. Like Naomi, she has graced some of the biggest stages and won some of the biggest titles.
Her first beauty contest was when she was in High School. She won the Miss Augustineum in 2007 and got the opportunity to represent her school in national high school pageants.
In 2019 she won the Beauty Queen of the Year 2019 Award at KFW. She has also won Miss Africa at the Miss Tourism Universe in Lebanon. Another beauty pageant she won was the Best Catwalk Model and the Best Complexion at the World Bikini Model International pageant in China.

Meriam founded her own lingerie line and MK Swimwear in 2015. She launched the swimwear on her birthday. This was the first lingerie line to launched in Namibia. Her lingerie caters for all body types and shapes.


Meriam is determined to improve the local modelling industry. This is the reason why she started her modelling college
MK Modelling Training.
She started the training in January 2018.
In their respective fields, these ladies are beacon to many who look up to them. They are the true definition of 'hard work pays off'.
Can't wait to see their next moves in the business industry.
Read next:
Biggest Male Singers In Namibia

Main image credit: Instagram/@marianepembe