DJs are part and parcel of the Kenyan entertainment industry and they've been rocking the turntables for eons!


Unlike the past when an artist had to produce an album to be able to sell his music, DJs in Kenya have made it a lot easier for artists to get airplay for their songs. They are able to play that music at gigs or the club.

These DJs have not only made a mark in their home country but also abroad. They have taken over the space of spinning the decks in Kenya all at the same time getting paid big bucks for it.

Have a look at some of Kenya's richest DJs.


1. DJ Joe Mfalme

DJ Joe Mfalme is popularly known for a show he used to have in capital radio known as Hits. However, DJ Joe Mfalme has been in the industry before the beginning of this show that had a fanatic following.

He was born, December 9, 1987. He is 32 years old.




As his name suggests, he is popularly known as the King of Decks and headlined some big shows including; Airtel Trace Music Star, Koroga festival, Guinness made of black, Coke Studio Africa, Tusker Twende Rio promotion, Paris 7s after party, and Luo festival just to mention a few.

He can play any genre of music and this makes it easy to appeal to a wider demographic. Fans, of all ages, can feel his vibe as long as one has got good taste in music.




His work has also got him the recognition he deserves as Kenya's favourite DJ. He recently got the African Giants DJ of the Year award.




His brand has now grown that he also offers other services apart from just being behind the decks. These services include; social media influence, event audio solutions, brand activation, and brand partnerships.

Away from the decks, Dj Joe Mfalme bags sponsorship deals from different corporate brands eg in the past 12 months he has had deals with Close Up, HP, Guinness, Samsung etc These deals are worth millions.

His charges range from 50,000 to 200,000 Shillings for regional and international shows respectively. For club gigs or university gigs he charges 70,000 Shillings.


2. DJ Pinye

Some of these DJs have had a rough start in their careers, but they always find ways to make it to the top.

His real name is Peter Chuani and was born on 23 January 1971. He is 49 years old.

DJ Pinye began his Deejaying Career in 1991 while he was in the United Kingdom while pursuing a graphic design course.

He loved music and always wanted to be a Dj, but did not have enough money to purchase the equipment he needed. He, therefore, had to do some jobs in the United Kingdom to get enough money to buy the Dj equipment to practice his passion.

"I tried getting a job but none was forthcoming so I started doing odd jobs cleaning restaurants, toilets and other places. I knew I wanted to be a DJ and I knew London was the place to do that and that's why I stayed," he recalls.

Talk about a blessing in disguise for Pinye. When he entered his first DJ competition he got a surprise he did not expect. Although he lost the competition, instead he got a job at the club where the competition was being held.



When he learnt the ropes, he started playing for Kenyans in London whenever they had a party. He used to play at gigs where sons of prominent Kenyans, like Tony Kibaki (former President Mwai Kibaki's son) and Tony Gichuru (Samuel Gichuru's son) who were in universities there helped him get the gigs.




DJ Pinye has been in the game for the last 24 years. He is believed to be the man who pioneered the art of being a DJ in the country, and he did the same after reportedly introducing it in clubs for pay, in the early 90s.


3. Dj Crème De La Crème
Born George Njuguna, DJ Crème de la Crème began his career as a DJ in 2003 when he was still in the university. He was known for his mixes termed The Chronic that he supplied to the Matatus for about Sh6,000 each.
"I started deejaying in 2003 when I was in university. But it was in 2006 that I started doing it seriously. Funny enough, I never used to like music before that,"
he is quoted by Nation in
a interview
.
He has fast become one of the top DJs in Kenya and in 2018 he got nominated for The Best DJ in Africa award.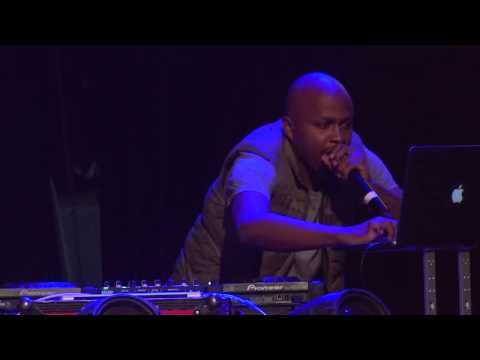 It seems the DJing industry is lucrative enough to attract people that did not even study anything to do with music. DJ Crème de la Crème is a computer scientist who graduated with second-class honours degree in IT.
He once worked with DJ Mr Prime on a show called
"Xtreem"
The Dj cum producer charges 150,000 for corporate gigs and regional gigs. For club gigs,you can part with 70,000 to have his services.
"My lawyer actually did a valuation earlier this year (2013), and factoring in my brand value, assets, debts and coin savings it came to about Sh15 million. Hopefully, in the next few years it will be a lot more,"
he reveals
.


He launched Epic Leaders which is a CSR project involving various celebrity friends and corporate partners.
"The intention is to encourage young people to focus on their studies and empower them by providing direction and resources where possible," he said.
Net Worth - Sh15 million


4. DJ Kris Darling

Kris Darling is the founder of Dohty Family, a group of deejays who major in Reggae music.

He was raised in Kibera, but his career as a top-notch DJ afforded him the privilege to choose where he lives.




Kris is also a radio host with Homeboyz Radio, a popular radio station in Kenya that solely plays reggae music. His love for raggae actually made him become Alaine's and Taurus Riley's official Deejay for international tours.




This DJ gets around 150, 000 – 300,000 from major gigs and 90,000 for club events. He calls himself " The President's Dj " which speaks how much he gets from big state events.


5. DJ Stylez

DJ Stylez is one of the pioneer DJs in Kenya. Under his ; Code Red Deejays, many DJs have found guidance to build successful deejaying careers. He is the brother of celebrity rapper, Madtraxx of Boda Boda fame.




He was born on September 11, 1984 in Nairobi, Kenya.

Some of the notable DJs that have come from his guidance include; DJ Crème De La Crème, DJ Kaytrixx, and Mr. Cee just to mention a few.

He is known to host the best parties that have sounds that will keep you on the dance floor till the AMs.


His international travels because of his profession have seen him play for people like Drake, Nicki Minaj and Rick Ross. He's also been on the road with an upcoming artist Imani and the two pretty much toured around London.

When asked about his success in the industry during an interview, he said


"It depends on how you measure success. But one thing is clear, I will go down the entertainment industry history as one of the DJs who have revolutionized the game, especially when it comes to radio and TV deejaying, combined with club deejaying."

DJ Stlez now hosts a show Electronic Avenue where he always has differents artists to showcase their talent.



The world of deejays in Kenya seems to be one where great talents are found, stretching to all corners of the country and catering for all demographics. These DJs have most certainly made a name for themselves by giving fans that feel of good music that keeps them on the dance floor.

Main image credit: Instagram