Comedian and Content Creator David Oyando popularly known as Mulamwa, on Monday, January 30, 2023, met with heartbroken social media influencer Kevin Mboya and gave him a new piece of advice.
In a now viral video, Mulamwa is seen enquiring from the Influencer how things went and after the explanation, tells him to take heart and not to repeat the same again. He tells him that he too has been in a similar situation and he suffered.
"Take heart, you are not the first one. I was in a similar position too and I really suffered, It would have been better if you spent that 750 shillings on alcohol" advised Mulamwa.
Read Also:
See The Richest Businessmen In Kenya
After revealing that he had previously purchased the flowers, whose images he tweeted, and had traveled all the way to Kwale county, where his girlfriend works, to surprise her on her birthday, the now-famous Mboya, who has been trending on social media, made headlines.
He stated that he hadn't contacted or texted her to let her know he was coming since he believed it would be a nice surprise. He also speculated that his girlfriend might not have imagined he would remember that it was her birthday.
"I have traveled all the way from Nairobi to Kwale to come and surprise my girlfriend on her birthday. I haven't texted or called her in the last 24hrs, she maybe thinks I forgot it's her birthday. I am waiting for her just outside her office to surprise her. I hope it goes well."
Also read:
Celebrity Kids Richer Than You Here In Kenya
But since he stopped talking, what came next caught many people's attention. Within hours of posting the tweet, it began to catch the attention of all internet users, and he quickly became popular.
Many were curious as to what had occurred and how the girlfriend had responded to the surprise.
Indeed, more than three days after the incident, Kevin Mboya tried to explain what happened to his supporters on his Youtube account.
Also Read:
The Billionaire's Club
Mboya said on his Youtube page that he is not in a strong emotional condition and is unable to completely describe what was happening. He claimed that he brought the flowers he had taken with him back.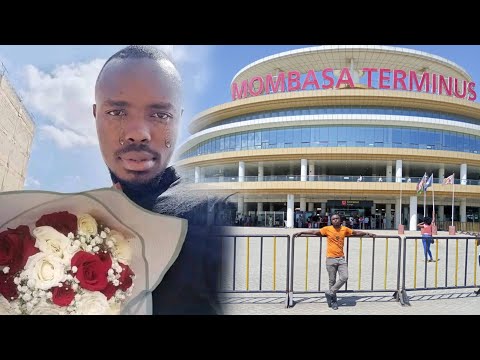 Mboya continued by stating that things are not good and that he will provide more information as time goes on.
Many people were quick to wish him well and urged him to be courageous because the market has become spoiled.
Also Read:
Richest Governors In Kenya
A vacation to Dubai and Ksh 700,000 were among the promises made to the young man by aspiring politician Alinoor Mohamed.
"I predicted things will not go well for that Kid Kevin Mboya and after watching his video on his social accounts, I have confirmed my fears. Anyway yaliyopita si ndwele. I am looking for him. I am going to pay for his one week vacation in Dubai and give him KSH. 700k for his use."