Unless you've been living under a rock, I'm sure that by now you are aware that the new Member of Parliament (MP) for Nyaribari Chache Zaheer Jhanda was in a relationship with socialite Faith Mutua, popularly known as Faith Mutua, some years back.
Also read:
Amber Ray Urges Her Exes To Move On
When the two were dating they were the talk of the town and the subject of envy thanks to their jet-setting lifestyle, dining in expensive hotels, flaunting wads of cash, chopper rides, high-end cars, extravagant gifts, holidaying in enviable destinations, you name it.
He reportedly owns a Range Rover, a Lexus, a BMW, Mercedes Benzes, a Porsche, a Toyota V8, the list is endless.
But that does not come as a surprise since Zaheer is known to be a wealthy man. So deep are his pockets that he is even rumoured to own a helicopter - which he was seen using during the campaign period.
Also read:
Jalang'o Gives Out His YouTube Channel
So, how did he make his wealth? Well, it depends on who you ask. According to some people, he is a legitimate businessman who deals in gold and has several investments, including in reals estate.
However, others claim that he is a conman who allegedly made his wealth in dubious business deals.
In 2019, Zaheer and his company Altana Corporation were linked to a fake gold racket that conned United Arab Emirates ruler Sheikh Mohammed bin Rashid Al Maktoum billions of shillings.
Also read:
Massawe Japanni's Beautiful Daughters Break The Internet (Photos)
According to reports, Al Maktoum complained to President Uhuru Kenyatta that his gold had been seized at Jomo Kenyatta Internationa Airport (JKIA) for months on its way to Dubai from DR Congo.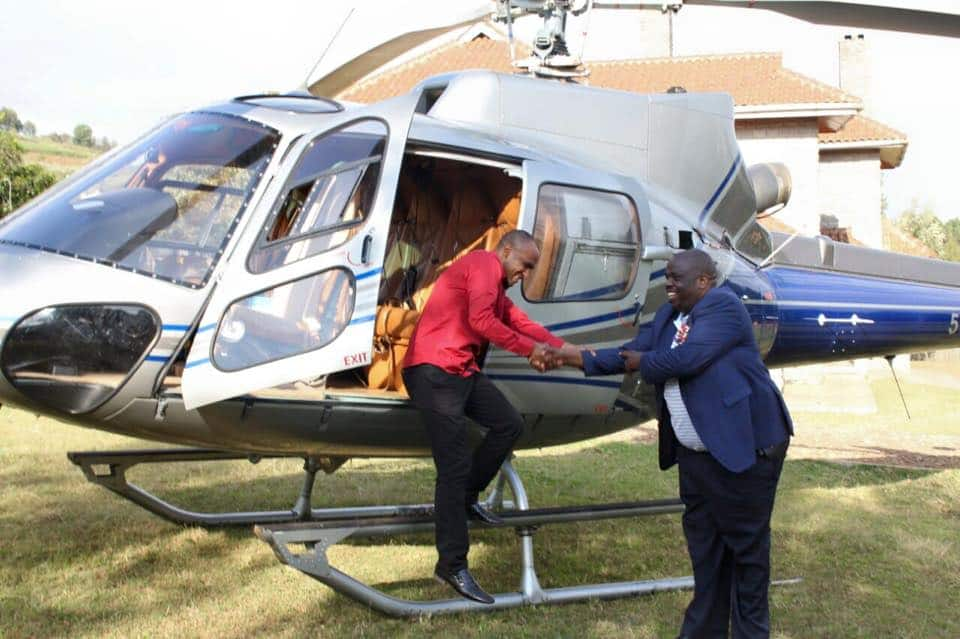 However, the president later learned that there was no gold to begin with and ordered a thorough investigation into the matter.
The same year (2019), he was caught up in a case involving payment of Ksh 927 million to a church in Ongata Rongai which was meant to compensate it for the Standard Gauge Railway (SGR) line passing through its land.
Notably, Zaheer denied any wrongdoing in both cases and little has been heard about them since.
Also read:
Amber Ray Reacts To Her Ex's Election Win
When he is not negotiating business deals, the moneyed chap is an astute politician and vied for his current parliamentary seat (Nyaribari Chache) in 2017 but unfortunately, he lost.
He is known to have many friends in the political circles and has been seen in public with major players including President Uhuru and his deputy William Ruto.
Zaheer is also charitable and often holds fundraisers in his community to help the poor. He also gives food donations, helps build houses, pays school fees for orphans etc.