Eric Omondi has lent his comedic chops to a new video by Ugandan singer Spice Diana.
Read more:
Corazon And Frankie's Secret Romantic Getaway
The video for the song called Doctor sees Eric play the title role, as he rushes to the aid of Spice Diana who is crying out for his medical attention. Though the medical themes only masks the sexual innuendos that permeate the sensual song.
The three and a half minute video is a playful splash of colours. Other than Spice Diana's sexy outfits, some laugh out loud moments courtesy of Eric will keep you engaged. Like when he bursts through an opened door trying to respond as an emergency physician, and when he diagnoses Spice Diana with "Love-iosis" and "Cock-iosis".
Read more:
Amira Shows Off Weight Loss And Shades Jimal
Spice Diana bigged up Eric on her Instagram for the role he played in the video. "I chose violence on my doctor @ericomondi 😀. You are the best actor I have ever seen. Thank you so much for your efforts towards this project 🙏❤️ so humble yet a superstar."
Eric also promoted the video on his own Instagram account, and Spice Diana popped up on the comments to call for another emergency visit from "Doctor Omondi", "My doctor come to UG 😢 I feel feverish. 🙏"
The song has already garnered over 50,000 views on YouTube.
Read more:
Why An Old Andrew Kibe Video Is Breaking TikTok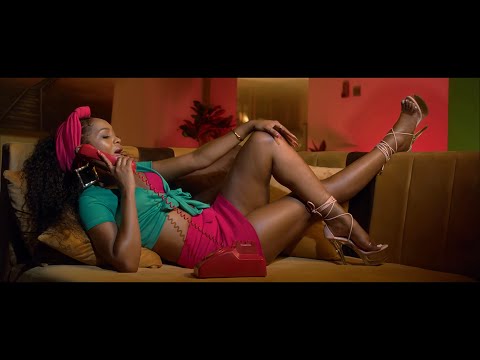 Read more:
The Huddah Vs Kaz Vagina Wars
Eric vs Oga Obinna
After weeks of uproar about Eric's cross-dressing drama, perhaps his detractors like Oga Obinna will be happy to see the comedian take on a different role. Eric and Obinna have been locked in beef over Eric's fierce socialite character called Divalicious. Obinna referred to Eric as the "Shawry for bikini" as a diss then addressed his problem with him.
"First of all, I have no beef with Eric Omondi whatsoever. There is nothing we are fighting over, the cake is too big. The race is against poverty and not each other," Obinna started off. The Kiss 100 radio presenter then dived into the issues that he wanted to address. "Having said that now let me address this shawty for comedy, shawty for the bikini," Obinna said with a smile across his face.
Read more:
Nadia Mukami Puts Musicians On Notice
He was referring to the
Divalicious character of Eric Omondi
who wore dresses and put on makeup. "There is a difference between your brand and mine. I'm a niche brand, you are a mass market. I appeal to a certain group of individuals, intellectuals. You appeal to everyone else," Obinna stated.
Earlier, Eric had told off Obinna and his Kiss FM co-host Kamene Goro: "I have more MONEY than you, I have more FOLLOWERS than you, I have more local shows than you!!! I have been to 9 Countries in one and a half Months and you have never left this Country. DONT EVER ADDRESS ME IDIOTS!!!!"
Read more:
Diana Finally Breaks Silence On Bahati's Loss
Obinna admitted that although Eric Omondi had more followers than him on socila media, that should not be used to compare him to 'Divalicious'. "Yes, you have more followers than me, but that is the only thing you have that I don't have. Why? Because you had a head-start," Obinna divulged.