Nadia Mukami is crazy in love
and she wants the world to know. And her choice of beau is a rather interesting one.
She is dating fellow singer,
Arrow Bwoy and they are currently at the Coast where they are soaking up some sun.
She recently had been linked to a young man of Indian extraction and this had made Kenyans go wild with excitement but it would seem that we had jumped the gun.
Either that or they ended their short fling and she has settled on Arrow Bwoy.
Afterall, s
iwaliwachana tu
?!
On his part, has been keeping a low profile, working on new music and has been focusing on hitting the gym -his body shows it.
Even Nadia Mukami's message to him
has her gushing over his amazing body.
As stated earlier, the
Roho Mbaya
singer had previously shown off Priyan, her Indian man declaring:
"Despite everything they have said about me today, you have showered me with love I am just smiling here next to you. Being in the limelight, you need someone who loves you for you. Someone who sees you outside the fame, money, attention, gossip, ridicule and insults. Someone who speaks to your soul and you are just that!
I should have met you earlier to experience this kind of love but I know it's not late. We are from two different ethnicities but our love overcomes that! I love you so much Priyan. The next celebrity couple,"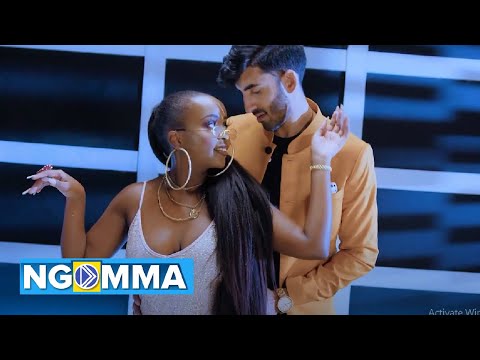 What is also note worthy is that in a past QnA session she hosted on her Instagram account, she was asked about whether or not she was a virgin and she actually responded.
This was a bold move on
Nadia Mukami's part as she encouraged her fans
to ask her anything and rather than shy away from the question from a cheeky fan, she tackled it head on answering in the affirmative.
One has to wonder how long she will be able to maintain her virgin status now that she is dating one of Kenya's badboy celebrities.
Only time will tell.
But it does give some credence to the belief that all the nice girls are attracted to the badboys.
But I am sure Arrow Boy being off the market will certainly have rankled a few ladies the wrong too.
Check out more celeb relationship stories
here
.