Happy anniversary, WaJesuses!
Milly WaJesus and her husband, Kabi WaJesus, celebrate five years of wedded bliss today, December 2. The influencer star couple - who married in 2018 - have marked the occasion with dapper photoshoot pics on Instagram.
Read more:
Fans Impressed With Bahati's Dholuo In New Prince Indah Collab
Kabi plants a sweet kiss on his wife's forehead in the photo, and she adds a sweet message to her hubby on the caption. "I said I do to my friend, confidant, guide, and better half 5 years ago TODAY!," Milly captioned her post, adding, "Happy marriage anniversary my king!"
PICS:
Kate Actress And Joy Kendi Stun In Paris
Milly also shared a longer paragraph of just what makes Kabi special and hopes for their future: "Thanks for these blissful five years of marriage! Your love in all these years since our wedding has been the same. You are real a man! A good dad to our kids, a perfect husband, and my best friend. I have seen the happiest as well as the darkest of moments holding your hand. May we always be like this for all the years to come. On this special day, I am again in love with you. Happy Anniversary my love! May God take this marriage from love to love."
Read more:
Murugi Munyi Hints At Troubled Marriage, Months After Cheating Scandal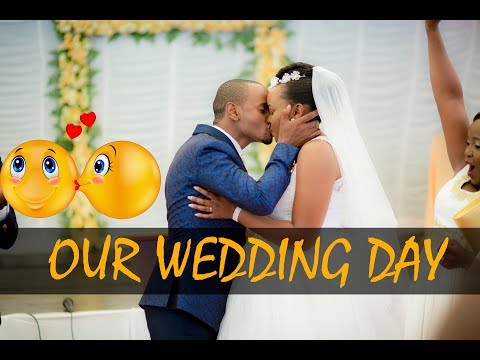 Read more:
"What Happened!?" - Carrol Sonie Shows Off Curvy Body In TBT
Life and times
Kabi and his
wife Milly
have been internet sensations for years having a big following on social media as well as Youtube. They have been documenting their married life throughout and that has earned them a lot of followers.
They have been known for going the extra mile to express their affection for each other. At the beginning of the year, the couple put on a billboard to announce to their followers that were
expecting a baby.
Read more:
Rapudo Creepily Monitors Amber Ray's Waxing Session
That was not the first time the two were extra on their marital affairs, still, on Kabi's
birthday
Milly put up a billboard to wish her husband a happy birthday, and as if that was not huge enough, she also gifted him a brand new Audi.
They faced a backlash not too long ago after they posted a video of Milly during the delivery of their second born. A lot of people felt that that was overboard and a desperate search for content. The couple was however unbothered.
Read more:
Eric Omondi's Designer Melina Gold Blasts 'Disrespectful' Obinna
In a recent pulpit testimony, Kabi confirmed that he had incestuous relationships with multiple of his female cousins before; "I know that most of you are aware of the incident that occurred last year where one of my cousins came out and she revealed that we slept together and we have a child. When the story came out, many of you were wondering how I could sleep with my cousin. People said that I am a bad person. Before I got born again, this was not an issue. She was not the first one. I had slept with so many others. What are you talking about? The one who got pregnant is the only one that you know."