Nameless is known to be a loving and fun father to his three daughters. It has now dawned on him that Tumiso his elder daughter has started attracting male attention as he pointed out that he will be monitoring closely.
This happened as the musician was out with his daughter in what appeared to be an activation program where he posted a photo of her daughter next to a boy. In the photo the boy was standing just beside Tumiso and Nameless is starting to get vigilant with his daughter. He posted the photo on his Instagram with the caption, "Monitoring closely.
Tumiso turned 16 in August this year a sign that she is at the stage where their attention to the other gender is at its peak. Its intersting how the now 16 year old has grown beore our eyes and she is now a young adult.
A while ago singer Wahu surprised fans when she posted the sweetest mother-daughter photo with Tumiso who is all grown up.
Read more:
Mic Check... Nadia Mukami Is Back!
Wahu posted a throwback of herself holding Tumiso as an infant and another one of them currently. The pair looked radiant together, and to be honest if you glanced only quickly, you may think Tumiso is her mom and vice versa, because the 16-year-old appeaars to be alreaady very much taller than her mom and also her carbon copy. And what of Wahu's ageless looks?!
"Same mom , same child... different seasons of life.. grateful for the journey," Wahu wrote on the endearing Facebook post.
Read more:
Diana Marua Reacts To Simon Kabu Health Scare
Read more:
Khaligraph Responds To His Baby Mama Cashy
The now teen-aged Tumiso looks absolutely beautiful with her big smile and mocha skin tone as she wrapped her long arms around her mom. She wears a black dress that contrasts perfectly with her mom's red dress.
Wahu fans were left impressed and amused at the all grown up Tumiso who was the subject of Wahu's 2007 hit song Sweet Love, which dropped one yer after her birth.
"Grown soooo beautiful our Tumiso," said one commentor, while another one added, "Two beauties!"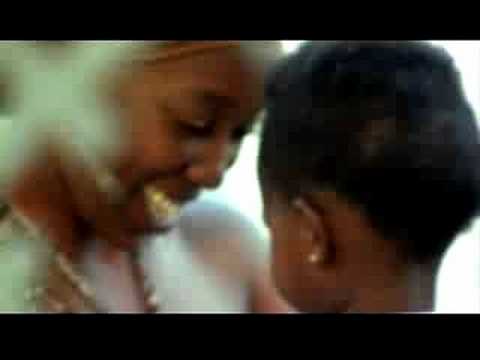 Read more:
Jackie Maribe And Jowie Spotted In Sad Reunion (Pictures)
Wahu and Nameless
tied the knot in 2005 in a private ceremony, where only close friends and family were invited. In the same year, their first-born daughter Tumiso was born.
Eight years later the couple had Nyakio in 2013. Wahu is not just a musician and a model. She is also a seasoned
business lady in Nairobi.
She owns Afro Siri Salon in town as well as Gourmet Coffee still in Nairobi.
The mother of two pursued a bachelor's degree in mathematics at the University of Nairobi and later did a Masters degree in communication. Talk of beauty and brains.