Juliani made a surprise announcement on election day when he admitted that his wife Lillian Ng'ang'a gave birth to their son recently.
Read more:
Tears As Bahati Finishes Third
There were plenty of rumours going around in gossip circles that Lillian was pregnant. But the couple never confirmed them. As it turns out, the rumours were true- but
Juliani and Lillian
somehow managed to keep the pregnancy under wraps.
Not even the birth of the baby leaked to the press. It is Juliani himself who disclosed the news on the Presenter Ali YouTube show this past Tuesday. The rapper confirmed to the celebrity show host that apart from his daughter Amor whom he shares with ex girlfriend Brenda Wairimu, he also now has a son.
Read more:
Prezzo Takes The L
"I have two children. A girl and a boy. I welcomed a baby boy recently with Lilian Ng'ang'a. I did not want to say much about it but we got a baby so I am a father of two. The truth is as a father to a baby boy, you are not involved as much."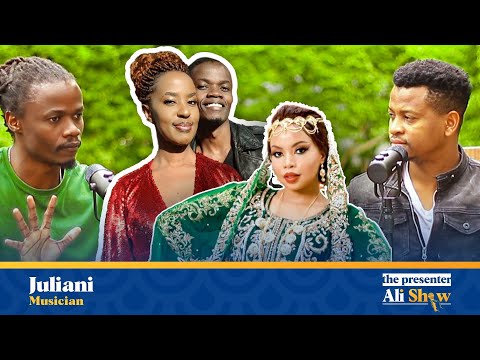 Read more:
Akothee's Sweet Message To Jalang'o After Victory
Although Juliani didn't confirm the exact date Lillian gave birth to his son, it comes less than a year since her amicable split with Machakos Governor Alfred Mutua. The governor and Lillian announced their break up with synchronized posts last August 15, 2022.
Read more:
How Kenya's Top Celebrities Performed In The 2022 General Elections
Could it be that Lillian was already pregnant with Juliani's child before she broke up with Governor Mutua? The timing is certainly close.
In only a year of knowing each other, Juliani and Lillian have already married and had a child. They wedded February this year in a characteristically low key ceremony attended by only close family and friends. The guest list had less than 50 people.
Read more:
Anerlisa Muigai Reacts To Her Mother's Win In Nakuru
"Best decision I ever made" - Lillian
Lillian has been awfully silent on social media. She is yet to post any news about her baby's birth online. Her last Instagram post seemed to in fact aim
shots at her ex Alfred
.
Read more:
Amber Ray Reacts To Her Ex's Election Win
Last week, she shared her inner thoughts with her Instagram followers, about her life in the last couple of years and the decisions she has taken. And she drives a dagger into the heart of her former lover Alfred Mutua, hinting that he was a baggage in her life and that she has cleaned out her closet and is enjoying the simplicity of love and life in the arms of Juliani.
"Minimalism can be more than just removing physical possessions. It is also about deciding what is most important in life- and removing the distractions that keep you from it.
Read more:
DNG Celebrates Winning MCA Seat In Woodley
I have been a minimalist for 4 years now. One of the best decisions I've ever made."