The Bahatis' recently held a birthday party for their daughter Heaven Bahati who was turning 4-years-old and had a number of entertainers performing at the event. Bahati, however, almost took it too far with one of the performers.
It seems
Bahati
was lost in the performance as he inched ever closer to MaxyneStephanie. Lucky for him the crowd was there to warn him. He eventually snapped out of it only to find Diana bursting out in laughter. Luckily this time the incident was PG as nothing happened. You can check out the funny moment
here.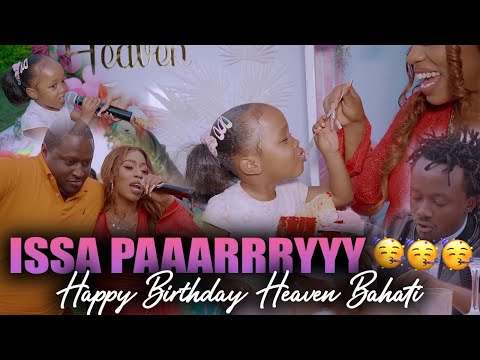 In another incident, the Bahatis were having way too much fun during Diana's 32nd birthday.
Diana Marua, Milly Chebby, Phoina, and Bahati were live during Diana's 32nd birthday party, and fans were treated to a pretty steamy video from them.
Diana, Milly, and Phoina may be seen grinding on each other while music plays in the background. In the recording of the live session taken by (GWC TV).
Diana
, who has been widely regarded as a wholesome figure since her marriage to Bahati, decided to let loose on her birthday and exhibit her wild side to fans.
Bahati, on the other hand, has moved away from evangelical music and is now more of a secular singer, as evidenced by his current song Adhiambo, a love song with Prince Indah. Well, it appears that the transformation hasn't been limited to music, as the artist joined the ladies as they danced, sandwiching himself between them.