Besides having the most beautiful women in Africa, we also boast of having some of the funniest comics too.
And that is not even surprising, I mean Ugandans naturally have a wild sense of humor, we don't even try to be funny- it just comes naturally.
Some of our brothers and sisters, however, have taken this natural talent to the next level and have represented us well on international stages and YouTube of course, let's take a look at some of them.
Anne Kansiime
Anne Kansiime
is without a doubt the funniest woman in Uganda and perhaps even the whole of Africa- after all, she has been dubbed African Queen of comedy by some media houses.
The 35-year-old mother of one's comic skits are mostly centred around her personal experiences which must be wholesome given the content she always delivers.
Anne Kansiime began her YouTube channel in 2012 where her short clips went viral and she ended up getting international recognition and a spot on Kenya's Citizen TV.
Since 2012, Anne has continued to enjoy massive support online. She currently has over 1.25 million subscribers and over 270 million views on her YouTube channel. It seems that people can't get enough of 'Don't Mess With Kansiime' as they are always camped on her channel waiting for new content.
If you are an upcoming comedian then you should definitely draw your inspiration from Anne Kansiime today.
Alex Muhangi
Funnyman
Alex Muhangi
is also one of the most established comedians in Uganda and East Africa. He is the founder of
Jazz Comedy
as well as
Comedy Store Uganda
which is the biggest comedy show in Uganda right now.
Before pursuing comedy, Alex Muhangi was an actor, a radio presenter and a sound engineer, his entry into the comic world was purely accidental- he says he got into a DSTV audition for 'next topic comic' thinking it was an acting audition, although he wasn't prepared, he came in second and the rest is history.
Teacher Mpamire

This high-school teacher turned comedian must crack up the staff room when at school, that is unless his colleagues have no sense of humor.
Teacher Mparime's real name is Hebert Mendo Ssegujja and he is a teacher, an actor and a comic, his most popular skits are the ones where he is imitating President Museveni whom he has a soft spot for.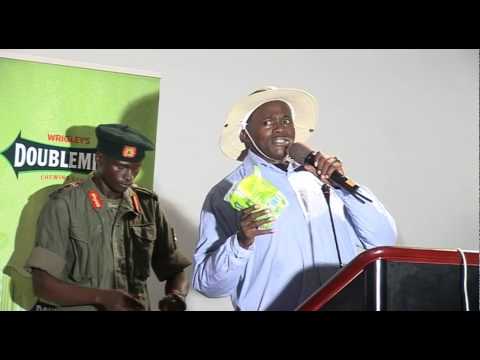 Not only has Teacher Mparime won our hearts, but he has also made the world laugh and as a result, he won the 'discovery of the year' at the 2016 Africa Youth Awards that was held in Ghana. In the same year, he was also named 'comedian of the year' by both Starqt Awards and Rising Star Awards.
Watching his YouTube content will give you an idea of why he is loved, at the moment he boasts nearly 300K subscribers and 45 million views.
Emeka UG

Emeka is a lot of things- he is a radio presenter, an emcee, and a stand-up comedian. He is so good at everything he does and he's slowly rising up the ranks to become one of the best comics around.
Even though we know him best as a radio presenter, Emeka also produces the funniest skits where he comically impersonates people. We are afraid of being with him in the same room as we might be the next parody on his YouTube channel.
Don't you think that this impersonation of
Sheila Gashumba
was on another level?
Madrat and Chiko

This pair has been referred as the greatest dynamic comedy duo in Uganda and justly so.
Before joining forces in 2013, Madrat whose real name is Dickson Lubega was a
deejay
while Chiko whose real name is Frank Mubiru was a radio presenter at Dunamis FM.
The two initially formed a group called Stress Doctors where they performed skits and sketches together, they later went on to become Madrat and Chiko when two members of the original group left.
Under MC Green's management, the duo has performed for big corporate events like NTV and Huawei- each time winning audiences with their rib-cracking jokes.
Their jokes are mostly in Luganda although once in a while they get out of their comfort zones and perform in English.
While they are best known for their stand-up stunts, they also have a YouTube channel that is definitely worth looking out for.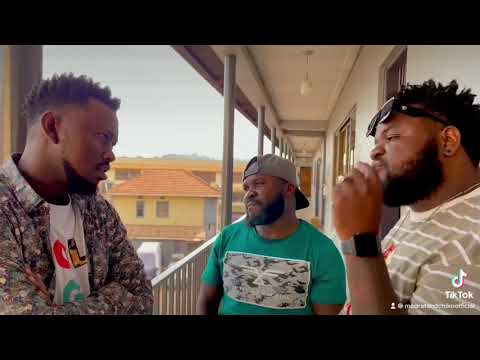 Which comic did we leave out of this list? Do let us know in the comments and we will cover them in our next article.