Controversia
l Member of Parliament, Betty Nambooze has been under covers for a while now and we have not seen her cause trouble as she normally does when she shows up in the
public eye.
In fact, many people thought that she was slowly moving away from politics to focus on her health.
But alas! Just when we thought she is a changed person, she striked again, and this time round not at a fellow politician but events promoter, Balaam Barugahare. Wow!


Hon. Nambooze was not going to let
Balaam's
uninformed opinions fly by and was ready to assure him of her current sentiments in the moment. She went ahead to drag him in front of his fellow panelists with some shady comments that left the events promoter shaking in his boots and uncomfortable to even recover.
Balaam was dissected and belittled to shreds when Hon. Nambooze questioned her own timing when she met Balaam on the panel that was discussing important national issues.
Unapologetically,
she insinuated that Balaam is fit for a lugambo show like told Balaam 'UnCut Sabula'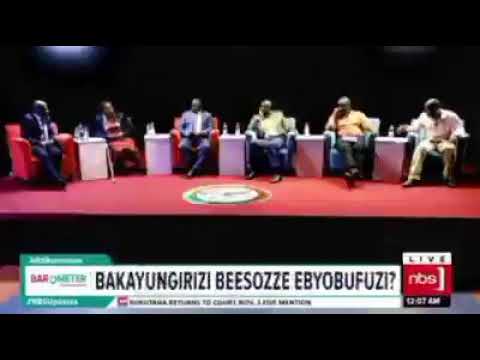 Oucchh! That hurt! Sorry Balaam