Who is Cleopatra Koheirwe?
Cleopatra is a down-to-earth young woman who loves art, music, movies and anything to do with artistic creativity. Professionally, she is an actress, media personality with 15 years' experience in Print, TV and Radio work, and is the Public Relations Manager at StarTimes Uganda.


Where does your journey in the entertainment industry begin?
Gosh! It goes as far back as 1999 when I joined Namasagali College, a school that was well known for Performing Arts under the headmaster, Father Damian Grimes. Prior to this, I always took part in the drama club, school choir and cultural performances of my former schools since primary school. But, Namasagali College nurtured my love for performing to the next level. We would rehearse dances and drama plays in school. It was competitive. A final list of participants would be put up showing who had made it to perform at the National Theatre. It was a big deal to be selected, it meant you were good. My confidence grew more with the Theatre experiences. It was later in 2001 when I joined the then popular music, dance and drama group Obsessions that my journey in the entertainment industry really kicked off.


What particular event of experience would you refer to as your defining moment?

There have been many defining moments in my career journey because I have different skills; as an actress, as a dancer, as a TV host, as a writer, as a Radio host—so many experiences that I cannot really pinpoint one, but if I am to choose the one that defined me as 'Cleopatra the entertainer', it would be the time I got a role in
The Last King of Scotland
playing a character named Joy in 2006. This drew more attention to me as an individual, and as an actress on screen. I had been in many stage plays but never film and this was the first film production I featured in. It awoke in me a desire to do more film work, and the experience showed me that there was more out there for me. It got me thinking I could actually do this as a career. Luckily, another opportunity came when a Kenyan production company was looking for Ugandan actors to star in a new TV series titled
CHANGES
. I went for the auditions at the National Theatre, months later, I got a call saying I had been selected. The ball kept on rolling from there. I was no longer a stage actress, but a Film and TV actress too!
At what point do you think you made a breakthrough on the entertainment scene in Uganda?
Hmm…. Not quite sure when, but, as a performer, my breakthrough on the entertainment scene was when I was in Obsessions. People always recognized me as the girl with the diastema (gap between the front teeth), even up to now! Haha! And as Cleopatra, when I became a TV host at the TV station that was known as WBS TV where I hosted Showtime Magazine—a lifestyle show, and later on Fitness Watch, a health & workout show. People got to acknowledge me more as an individual.


What have you been up to since Obsessions?
It has been 13 years since, so I have been up to a lot really, where do I start? Haha. I have shared some of the journey already above but I will share in a nutshell.


After I left Obsessions, I focused on my work as a Writer at African Woman Magazine where I had been working too. Then I also had the TV job, and I had been recruited as a radio host at Capital FM. I was also in the final stages of school at Makerere University pursuing a Bachelors degree in Social Sciences. I was really busy. I look back now and I wonder how I managed to do all that. Haha. By the way, I also taught Salsa at some point. The dance classes would take place at a popular place then that was known as Club Rouge under the management of Aly Alibhai who is now CEO/founder of Talent Africa, a company well-known for amazing events and artist management.


A few years on, I was getting more TV roles so I had to let some jobs go. I left Capital FM and WBS TV and focused on my work as a writer at African Woman Magazine, and my acting career. In 2011, I started pursuing a solo career in music, because people kept encouraging me to, and I thought, "why not?". In 2012, I got signed by a Kenyan company Cypher Studios, released
Party on my Mind
, and later on
Lay You Down
ft Levysill, off the songs I had recorded. In 2013, I got a TV role in a DStv Kenyan series titled
KONA
, where I met the love of my life, Lwanda Jawar, and the rest was history! Haha. We had our first child in January 2014. Her name is Aviana Twine Jawar. So fast forward, I opted out of the music career, put focus on my child, and acting, and Radio—did I mention I had joined Radiocity 97fm in 2011? Yes. I was also a contributor at Drum Magazine Kenya for a while.
After I gave birth while in Kenya, in 2015, I started working as Operations Manager at a high-end topnotch club known as Skylux Lounge in Westlands. I made an impression because I was recognized as one of the top Entertainment managers in Nairobi, in The Standard newspaper. I worked there til June 2016 and returned to Uganda. Then I travelled to Los Angeles for an intensive film training workshop in Hollywood at the Los Angeles Centre Studios (LACS) under Relativity Media which is now known as Studio Institute. When I returned back home, I was lucky to be re-hired at Radiocity as a Radio host, social media manager and PR manager. In 2019, I resigned from Radiocity on being hired as PR Manager at StarTimes Uganda—a position my Radio bosses had encouraged me to interview for. Haha. They are cool like that. Anyway, so now, I am focused on motherhood, filmmaking and my role as PR Manager at StarTimes. Told you I have been up to A LOT since leaving Obsessions, and there is more I haven't shared.


Share some of your most treasured work/projects.
YOGERA: A Ugandan film where I acted as a deaf mute and a hearing twin. I played two characters. The director was Donald Mugisha, known for being a perfection and really good at his camera work. It was an intense production and required a lot of my concentration. I also had to learn a bit of sign language, and I met with other deaf mute people. It was quite a learning and humbling process. It was shot guerilla style so I had to be in the streets amidst people who had no idea I was acting. I really had to stay in character and this helped make me a much stronger actress. I do not easily get distracted within scenes.


CHANGES: I played the role of Nanziri a university student living with her sister-a lawyer- married to a Kenyan. This TV series introduced me to the Kenyan film industry and Africa as a whole since it was airing on DStv.


THE LAST KING OF SCOTLAND: It was a great experience acting alongside James McAvoy, Forrest Whittaker and Kerry Washington for my first film. Watching them gave me insight to how powerful acting and truly embodying a character can be.


People you treasure most?

My family.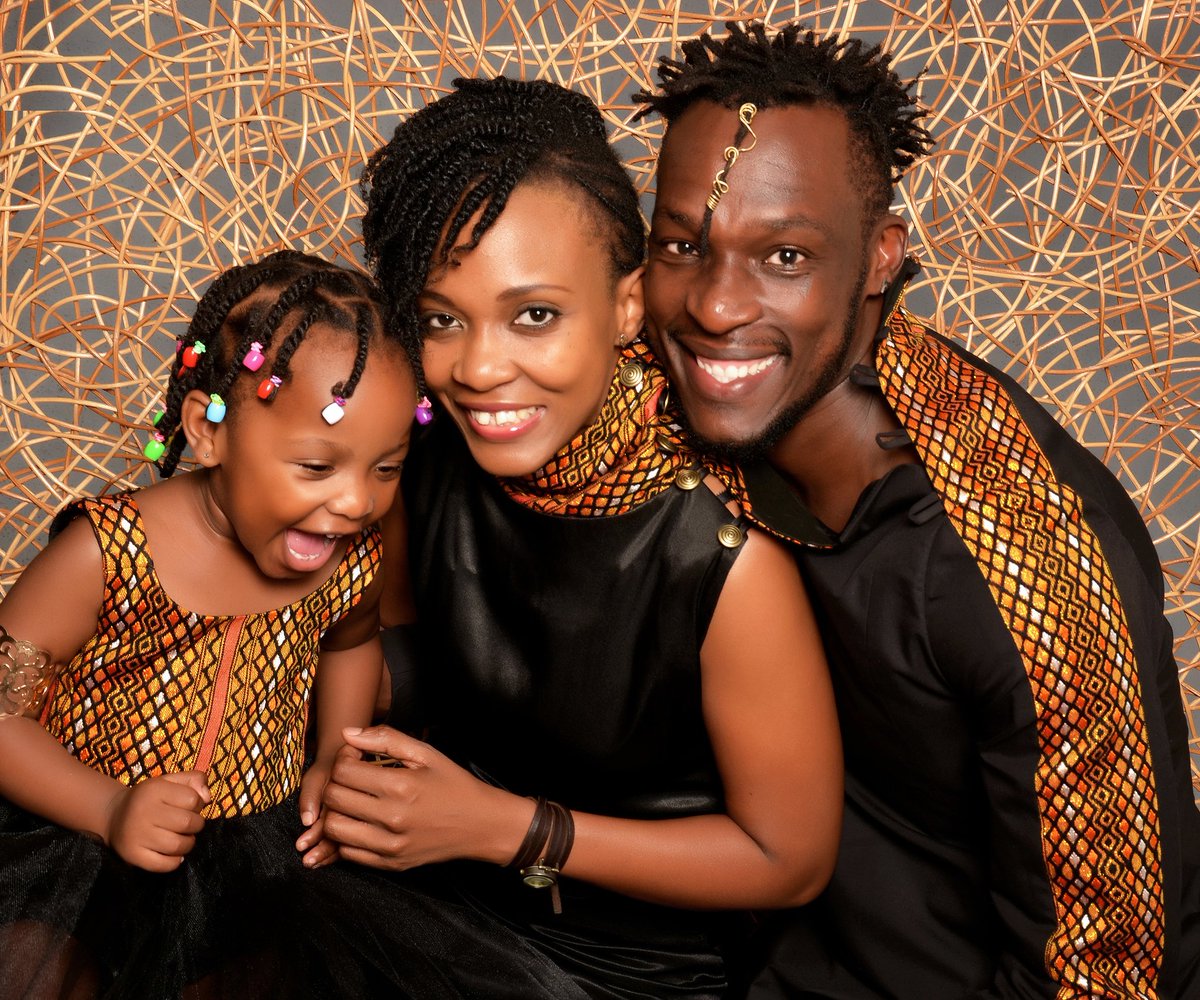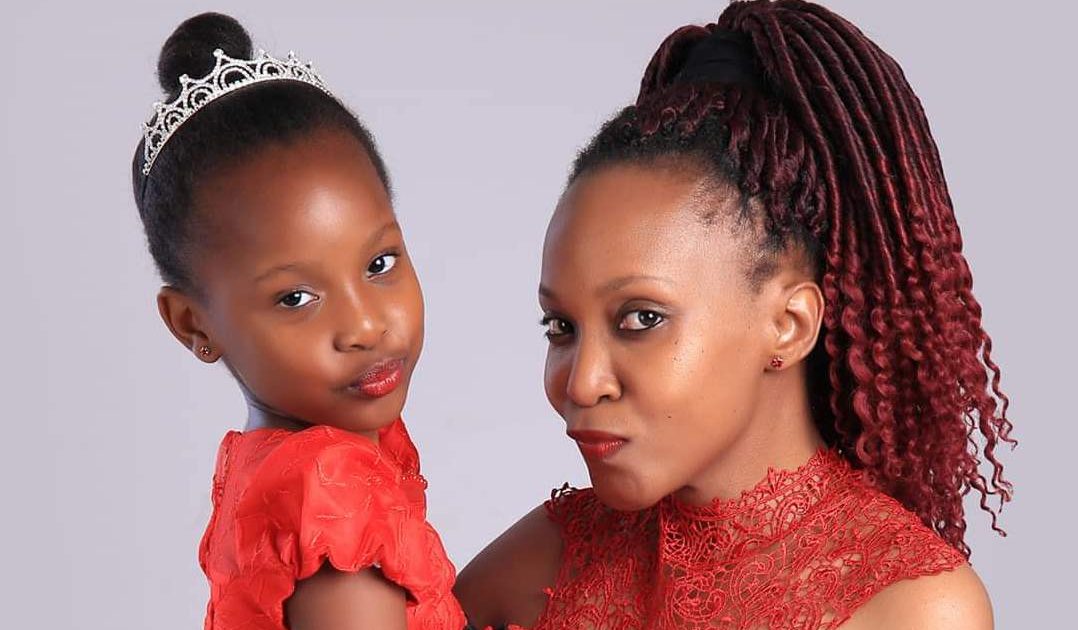 What do you think about celebrated individuals being held up to a certain standard i.e. judged for what they wear, how they behave? Etc. I mean the pressure to be a role model. What do you think about that?


It is harsh sometimes and unfair but we are in the line of work that puts us under a microscope. The world, though, will take you as you take/present yourself. I believe in staying true to who I am as a person. I do not let society dictate how I live my life. If I was to do that, I would go crazy. So I decided long ago that I would be ME. If I want to use a boda-boda, I will use a boda-boda, if I want to walk, I will walk… If I want to be a role model, then I will do it because I WANT TO.
As personalities/public figures, we are human too and just want to live our lives, not have the world live our lives for us or through us. So if someone does not feel like being a role model, he or she is free to do as he/she pleases because it is his/her life. If you act all high and mighty, then everything you do has to be all high and mighty. So the standard one sets for oneself to the public had better be one that he/she can maintain, lest they crash and burn because they can't live up to it.


What would you want to be remembered for?
Eh! This questions gives me a chill. It sounds gloomy. Well, I would love to be remembered for my work—all of it! And my cheerful spirit, always encouraging others on.


Celebrity crush?
Hmm… I don't have a crush. I think I outgrew it. Haha. For me, it is more in line with hopes of working with these people I admire or look up to. But just so I don't bore you and the dear readers, let me play. Hmm… I think…. maybe Omari Hardwick- I loved how he played his role as Ghost in Power. And I also like Michael Ealy. He has beautiful eyes.


What the future holds?

I can't really say but I believe it's great things to come! God speed!
Photo Credit: Glimug