The former presidential candidate asked Kenyans to vote for
Babu Owino as the Embakasi East Member of Parliament
. Kenyans on Twitter did not agree with
Bobi Wine's endorsement
and bashed him angrily for supporting Babu Owino.
Bobi Wine pleaded
with Kenyans to assert their constitutional right and register to vote. He added that Embakasi residents should vote for his dear brother Babu Owino.
Kenyans on Twitter were not impressed
by Bobi Wine's statement as they commented wondering why Bobi Wine is supporting Babu Owino who was caught on CCTV footage shooting a DJ. The Embakasi East MP whose real name is Paul Ongili was seen
on a video that went viral shooting
Felix Orinda popularly known as DJ Evolve twice on the neck.
Kenyans on Twitter have been
calling for justice for DJ Evolve and felt angry when Bobi Wine asked them to vote Babu Owino in office again come 2022.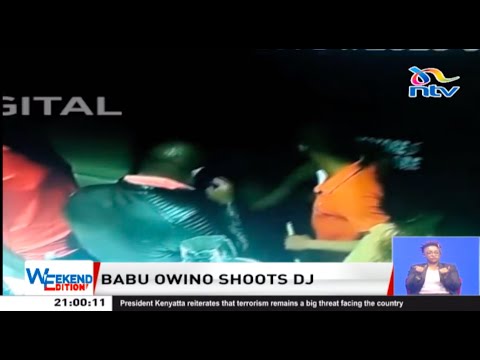 One tweep felt that Bobi Wine was full of mediocre for asking them to vote for Babu Owino and hilariously asked
President Yoweri Museveni
to keep ruling Uganda. This comment was a hit at Bobi Wine who has been vying for presidency while advocating for the removal of Museveni from office, calling him a dictator.
However, another tweep felt that
Bobi Wine was right for asking
Kenyans to vote for Babu Owino because it proved that he was loyal to his friend despite past events. This tweep said loyalty is paramount to friendship and Bobi Wine has showed he can play mature politics.
Babu Owino in the past also shown loyalty to Bobi Wine when he spoke out against President Yoweri Museveni. Babu Owino was so vocal that Ugandan minister of Internal Affairs Haji Abubakar banned him from entering Uganda as
he accused Babu Owino of undermining President Museveni's government
. This minister accused Babu Owino and Bobi Wine of collaborating to undermine the legitimately elected government of the republic of Uganda.
Read Also:
Babu Owino Knows How To Love His Wife
During Uganda's last general election, Babu Owino organized protests in Kenya in support of Bobi Wine. The MP protested alongside his supported outside the
Ugandan Embassy
in Kenya calling for the
ouster of President Museveni
as they accused him of being an oppressor of the people. The controversial Kenyan legislator has always been in support of Bobi Wine's journey to becoming the next president of the Republic of Uganda.
Bobi Wine, who often refers to himself as the
Ghetto President
has vowed to keep fighting for the freedom of Ugandans and their rescue from a dictator. He is currently taking interviews in major TV stations such as NTV Uganda to advocate for the
rights of Ugandans
and call out corrupt practices in the current government. Bobi Wine is highly likely to run for the next general elections to remove President Yoweri Museveni from office.